Published on April 17th, 2008 9:24 pm EST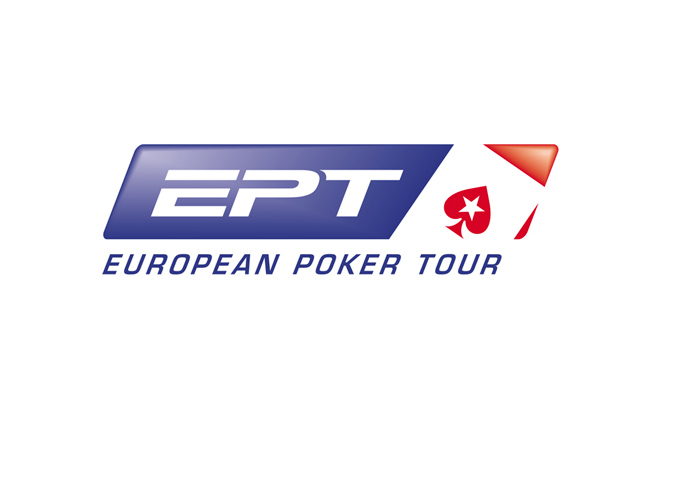 Glen Chorny took down the EPT Grand Final event in Monte Carlo, outlasting an extremely talented field and taking home over 2 million Euros for his efforts (over three million US dollars). Denes Kalo was the second place finisher in the tournament, taking home $1.8 million USD.
Glen Chorny entered heads-up play with a huge chip lead, and it didn't take long at all for the tournament to conclude once it reached this stage. There are conflicting reports as to whether or not Chorny moved in on the final hand or if Denes Kalo did - it doesn't matter though, as the end result was the same.
The players got all of their chips into the middle with Kalo holding K-Q offsuit and Chorny holding the A-5 of hearts. The flop came A-Q-6, giving both players a pair. Chorny remained firmly in the lead, and there were no flush possibilities for Kalo. The turn and river brought the 6 and 10 of diamonds, and Chorny was your EPT Grand Final champion, taking home a massive haul for his first place finish.
The final table of the event was grueling, lasting over 13 hours. The entire event was challenging, as 842 of the best players in the world engaged in some enthralling deep-stack poker. Chorny certainly earned his victory.
Maxime Villemure was eliminated in third place for $1.132 million dollars. On a board of 10-A-4-J-9, Villemure and Chorny got all of their chips into the middle. Villemure flipped up Q-8 for a rivered straight, surely thinking that he was ahead in the head. Unfortunately for him, Chorny had turned the nut straight and Villemure was sent to the rail, disgusted at his bad luck. In the end though, Villemure still left the final table a millionaire.
Isaac "WestmenloAA" Baron went out in fourth place for $932k. After a flop of 7-6-2, Glen Chorny bet out and Baron moved all-in. Chorny made the snap call holding A-A, and Baron turned over A-Q. Baron was drawing dead to running spades or running Queens. A nine of spades on the turn brought a glimmer of hope for Baron, but the river was the King of clubs, sending Baron to the rail in fourth place. Baron is an immensely talented player, and I am sure that he will be making another final table appearance shortly.
Michael Martin was eliminated in fifth place for $666k. After a flop of 6-7-10, Martin re-raised over the top of Glen Chorny's continuation bet. Chorny announced that he was all-in, and Martin called. Martin quickly saw the bad news when his opponent turned over pocket jacks, far ahead of Martin's Q-10 offsuit. The turn and river were blanks, and Martin was sent to the rail in fifth place.
"Team Pokerstars Pro" Luca Pagano was eliminated in sixth place for $553k. Pagano pushed all-in holding A-J offsuit, and was called by the pocket queens of Denes Kalo. The flop came 7-K-7, offering Pagano no help, and he failed to improve on the turn or the river.
Valeriy Ilikyan was eliminated in seventh place for $400k. He got into a pre-flop raising war with Michael Martin. Martin flipped over the A-K of diamonds once the players were all-in, and Ilikyan turned over the A-Q of clubs. The flop came 6-7-8 with two diamonds, leaving Ilikyan with just two outs, as the Queen of diamonds would complete his opponent's flush. The turn and river were no help, and Ilikyan was eliminated in seventh place.
Antonio Esfandiari was eliminated in eighth place for $266k. Esfandiari was in the big blind holding A-8 offsuit and decided to re-pop the button raise of Luca Pagano. Esfandiari was short-stacked, and this became an all-in situation. Pagano turned over A-J, putting Antonio far behind in the hand. The flop was an absolutely crushing Q-10-K, giving Pagano the nut straight and leaving Esfandiari hoping for a chop if a Jack came on the turn or the river. No such luck and Esfandiari finished in eighth place.
Henrik Gwinner was eliminated in ninth place for $199k. Gwinner moved all-in on the button holding A-9, and Baron called from the big blind holding A-10 offsuit. The flop came A-K-J, giving Gwinner plenty of opportunities to chop the pot. The turn and river bricked though, and Gwinner was sent to the rail in ninth place.
Overall the tournament was a huge success. The prize pool continues to swell year after year, helped in large part by the location of the event. Congratulations to Glen Chorny on his victory.
--
Filed Under:
Tournament Results