Published on April 23rd, 2008 2:12 am EST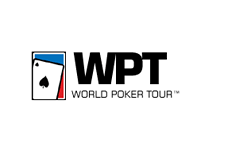 With 55 of the original 545 players remaining, Gus Hansen is currently sitting atop the leaderboard with a monster stack of 2.24 million in chips. Cory "UGOTPZD" Carroll is in second place with 1.9 million in total chips, and David Chiu currently sits in third with 1.23 million.
The money bubble popped on Tuesday, and each remaining player in the tournament is guaranteed at least $39,570 in prize money. Obviously, all 55 of the remaining players have their sights set on the first place prize of $3.389 million dollars. The remaining 55 players will play down to 27 on Wednesday.
This tournament was absolutely loaded with talent from top to bottom, and is possibly one of the most talent-laden fields that I have ever seen. The World Series of Poker main event is also loaded with talent, but it also contains many rookie players as well.
As mentioned, Gus Hansen is currently the chip leader heading into Day Four. He took a particularly big pot off of Tim Phan right at the end of the day that propelled him into the chip lead. Phan raised UTG holding A-Q, Hansen re-raised and Phan called. The flop came A-4-3, Phan checked, Hansen bet, and Phan moved all-in. After some deliberating, Hansen called, flipping up A-K. Hansen's hand held and he took down the massive $2.2 million dollar pot.
There are a number of notable names left in the tournament, including:
-Tom "durrrr" Dwan (805k)
-Mark "newhizzle" Newhouse (770k)
-Men "The Master" Nguyen (499k)
-Andrew Black (476k)
-Steve "mrsmokey1" Billirakis (432k)
-T.J. Cloutier (321k)
-J.C. Tran (303k)
Both Dwan and Billirakis came very close to getting eliminated on day Three, but both managed to build up their stacks and remain in contention.
There were a number of notable eliminations on Day 3, including:
-Jared Hamby. Hamby took a horrible beat from Gus Hansen near the end of play on Day 3. The two players got all of their chips in the middle on a flop of 4-2-2, with Hamby holding pocket eights and Hansen holding pocket sixes. The turn brought a six, and Hamby was sent to the rail.
-Daniel Negreanu. Was involved in a four-way all-in near the end of Day 3. Held pocket jacks on a flop of 10-9-4. Was up against two pair, a straight draw and a flopped set. The river card brought the Jack of hearts, giving Negreanu top set, but unfortunately it also completed the straight for one of his opponents. Negreanu was sent to the rail in 76th place.
-Marcel Luske and Phil "OMGClayAiken" Galfond. Both were eliminated when their A-K failed to win a race against their opponent's pocket pair.
Phil Ivey, Mike Matusow and Dan Harrington were also all eliminated on Day 3.
Play will pick up at 12 pm PDT on Wednesday.
--
Filed Under:
Tournament Results