Published on May 8th, 2008 6:52 am EST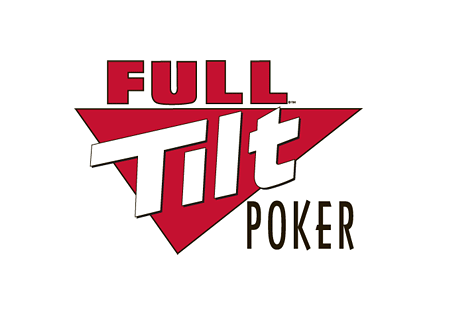 Isaac Baron overcame 4157 other entrants to take down the first event of FTOPS VIII.
The event was a $200+$16 No Limit Hold'em Six-Max tournament with a $750k guarantee. As mentioned, 4158 people participated, creating a total prize pool of $831k.
Baron entered the final table as a big favorite. He is easily one of the top poker players in the world, online or in a "live" setting. He is only 20 years old, but already has a number of big wins under his belt. Not including this win, Baron has won a Sunday Million on Pokerstars for $254k, a $750k Guaranteed on Full Tilt Poker for $132k, a $215 rebuy on Pokerstars for $57k and a Sunday Mulligan on Full Tilt Poker for $47.7k. Not only that, but Baron recently reached the final table of the EPT Grand Final, taking down $932k for his fourth place finish. Baron is one of the few players in the world that has won both a million dollars in "live" tournaments and a million dollars in online tournaments. I could write an entire article about how good Isaac Baron is.
Anyways, here is how the final table went down:
"CABOWABO23" went out in sixth place for $25k. "CABOWABO23" was involved in a big hand with "commitment" that left "CABOWABO23" crippled. "commitment" pushed his short-stack all-in holding pocket Kings, and "CABOWABO23" called holding pocket tens. The turn brought an unnecessary King, and "CABOWABO23" was now the short stack at the table. He was eliminated on the next hand when he pushed holding 9-10 of hearts and Baron quickly called holding A-J of clubs. The better hand held up, and "CABOWABO23" was eliminated in sixth place.
"jnjnlee86" was the next to go, receiving $36.6k for fifth place. He was ousted after a big confrontation with Baron. Both players got all of their chips in the middle holding A-K. Unfortunately for "jnjnlee86", Baron was ahead as he held the A-K of clubs and "jnjnlee86" was unsuited. The flop gave Baron plenty of outs to win the hand as two clubs were put on the board. The turn was the Queen of clubs, leaving "jnjnlee86" drawing dead. He was soon put out of his misery and eliminated in fifth place.
Next to go was "commitment". "commitment" pushed his short stack all-in holding K-8 of hearts, and Baron isolated holding pocket fours. The flop came 4-2-7 with one heart, giving Baron a set of fours and leaving "commitment" drawing to a runner runner heart flush or straight. The turn and river were both hearts, giving "commitment" a flush - the problem was that the board paired on the river, giving Baron a full house and the win in the hand. "commitment" collected $50k for his fourth place finish.
"TheFunSeeker" was now the short stack at the table, and pushed holding K-6 offsuit. Baron called in the BB holding pocket threes, and his hand held up as the board came 9-4-Q-10-5. "TheFunSeeker" collected 67.5k for his third place finish.
"the guru 11" and "dan_dada" were now heads-up, with "dan_dada" holding a 7 million to 5.5 million chip advantage. Both players had their sights set on the first place prize of $158.8k.
Baron slowly chipped away and soon found himself in the chip lead.
The final hand came when Baron raised it up to 600k and "dan_dada" called. The flop came 8-10-A with two diamonds, and the players quickly got their chips into the middle. Baron held pocket Queens, and "dan_dada" held the 3-6 of diamonds for a flush draw. The turn was the three of hearts, giving "dan_dada" a few more outs to win the hand. The river was the eight of hearts, giving Baron the victory. "dan_dada" received $97k for his second place finish.
Baron proved again why he is one of the top poker players in the world.
Notes: Baron plays as "westmenloAA" on Pokerstars, and used to play under the alias of "mjorgenson13" on Full Tilt Poker. The highest finish in this event by a Full Tilt pro belonged to Scott Fischman, who finished in 18th place.
--
Filed Under:
Tournament Results