Published on May 20th, 2008 6:56 am EST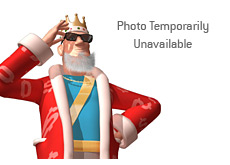 We usually like to talk about the high stakes cash games on Full Tilt Poker, because this is where most of the action online usually takes place. However, some big games can break out from time to time on other sites, including Ladbrokes Poker. So here is the list of the biggest NLHE winners and losers on the site so far in 2008:
The biggest winner in 2008 (so far) on Ladbrokes is Jonas Daniellson, who is known as "Nebuchad" on the site. "Nebuchad" is far and away the biggest winner, having amassed a total profit of $474k on the year. This profit has come over a total of 73 sessions and 19,664 hands, meaning that "Nebuchad" has made a total of $24.13 for each hand that he has played on the site in 2008. Daniellson made headlines for his embarrassing "Jew problem" comment that he uttered while being interviewed by Daniel Negreanu at the Scandinavian Poker Awards. If you don't know what I am talking about, just Google his name.
Next on the list is "Pokergirl1", who is currently up around $197k in 2008. "Pokergirl1" is followed by "Kalacenikov6", who has made $99k in 2008, and "Vo2Max" who has banked an estimated $76.8k in total profits. "Barbaggo" rounds out the top five list of biggest winners in 2008 with a total profit of $73k.
Those are the biggest winners in the NLHE Ladbrokes cash games in 2008 .. now here are the biggest losers..
"AB_illusive" is currently leading the way in 2008 with a total loss of $114k. This came over just 30+ hours of play and 7631 hands.
"mkhatam1" is in second place with a total loss of $98k in 2008, while "BigVin53" is in third, having dropped a total of $79k.
"__DoIIy__" and "Kiebuka87" currently round out the top five list of losers in 2008, having dropped a total of $78k and $67.6k respectively.
Look for an update of the Prima cash games this time next week. As always, this data is supplied by HighstakesDB.
Source:
HighStakesDB
--
Filed Under:
Cash Games