Published on May 29th, 2008 5:25 pm EST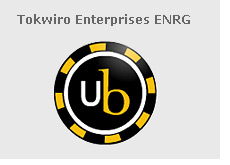 Tokwiro Enterprises ENRG, owners of Ultimatebet.com, released a statement today confirming that "superuser" accounts had been operating on the site between March 7, 2006 and December 3, 2007.
Tokwiro said that the "perpetrators of the fraud" had gained access to live hole card information through "unauthorized software code" that was "part of a legacy auditing system that was manipulated by the perpetrators". According to Tokwiro Enterprises, the people behind this fraud had worked for Ultimatebet.com prior to their sale to Tokwiro Enterprises in October 2006, and that theis vulnerability had existed prior to the acquisition. Tokwiro Enterprises went on to say that the existence of the vulnerability was unknown to them until February of 2008.
Tokwiro said that six player accounts participated in this scheme. Some of the account names were changed multiple times to try and avoid detection. The account names were used in the fraudulent activity were:
NioNio, Sleepless, NoPaddles, nvtease, flatbroke33, ilike2win, UtakeIt2, FlipFlop2, erick456, WhackMe44, RockStarLA, stoned2nite, monizzle, FireNTexas, HeadKase01, LetsPatttty, NYMobser, and WhoWhereWhen.
As mentioned, the "unauthorized code" was apparently removed from Ultimatebet.com in February of 2008.
The company says that it has taken the following actions:
-permanently removed the security hole
-is establishing a "state-of-the-art" software Security Center that "consolidates and greatly enhances existing security capabilities
-will no longer allow customers to change their account names until they have suffered abuse in chat rooms. These account name changes must be approved by the Chief Compliance Officer
-Ultimatebet has established a "new specialized Poker Security" team dedicated to fraud prevention. This will be in addition to Ultimatebet's existing security department.
-Ultimatebet will be refunding all losses that came at the hands of these fraudulent accounts. They expect that all refunds will be handled within several days. Some players have already received refund amounts that exceed six figures.
-all accounts and individuals involved in this scheme has been permanently banned
-Tokwiro is said to be "pursuing its legal options in regard to this incident".
The statement can be read here in its entirety.
Nat Arem has a ten question Q&A with Ultimatebet
posted on his blog here
.
--
Filed Under:
Poker Scandals
|
Online Poker Rooms