Published on July 12th, 2008 4:47 am EST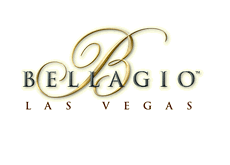 There was an interesting exchange tonight between two very well-known players on the first day of the Bellagio Cup IV Main Event.
Near the end of the day, a big pot developed between Barry Greenstein, David Williams and an unknown player. According to the Live Updates page on Worldpokertour.com, the unknown player raised to 1,475. Action folded around to David Williams, who raised to 11,500. Greenstein, in the small blind, raises to 35,000. The unknown player calls for the rest of his chips, David Williams moves all-in, and Greenstein snap-calls.
The players turn up their hands. Greenstein has aces, Williams has jacks, and the unknown player has A-K offsuit. The board comes 10-7-2-6-3, improving none of the three players. Greenstein takes down the monster pot.
Justin Bonomo, seated next to David Williams, points out that Greenstein has a 10,000 blue chip mixed in with his green chips, which are worth substantially less.
Wiliams flips out, berating Greenstein for having this chip "hidden" from view. Greenstein proclaimed his innocence, saying that he wasn't intentionally hiding the chip and that it only became mixed in with the others when he was counting out his 35,000 raise.
The back-and-forth continues for a while, with Williams becoming increasingly agitated. Williams states that he would have played the hand differently had he known that Greenstein had an extra 10k in chips.
The floor is called over to clarify the situation. Williams is asked if he requested a count of Greenstein's chips. He says no, and Greenstein is awarded the monster pot that propels him to the top of the leaderboard. Williams is still visibly pissed. Williams tilts off the rest of his chips over the next few hands and soon exits the tournament.
The World Poker Tour posted a video on their site of this incident - I have included the link below.
After the first day of play ended, Barry wrote on 2+2 that he offered Williams $10,000 if the video showed him intentionally trying to hide his chips.
Greenstein is one of the last players that you would expect to be accused of angle-shooting. You can watch the entire incident below - you may have to scroll down the page to find it. Look for the posting titled "Floor to Table 61".
Source:
Live Updates - World Poker Tour
--
Filed Under:
Tournament Results
|
Other Poker News