Published on July 13th, 2008 8:40 pm EST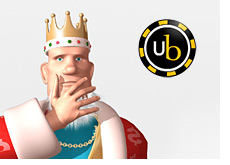 If you thought that the Ultimatebet "superuser" scandal had been settled and forgotten about, think again.
Things have really picked up in intensity this weekend.
We feel that it is very necessary to use this site to let as many people know about the scandal as possible. We're not the ones uncovering the details of the scandal, but we'll do our best to make sure that people know about what is going on.
With that being said, I would suggest that you click on the links that I have included below.
Ultimate Bet and Russ Hamilton
- Source: Nat Arem's Blog. If you doubt the credibility of Nat - don't. He was instrumental in the uncovering of the Absolute Poker "superuser" scandal and is a highly-respected member of the poker community.
Summary of the Recent New Information that Has Come to Light in the Scandal
- props to vizer02 and NoLimitLeagues from 2+2 for taking the time to compile this information. I would suggest reading it through, following the links that are given, and bringing yourself up to date on this story.
This story is breaking fast - we'll have more on this situation as new information becomes available. I would bookmark both the Two Plus Two thread titled "The UB Scandal Continues" and Nat Arem's blog if you want to stay up to date on the story. I have included links to both below.
Nat Arem Blog
Full "The UB Scandal Continues" Thread on 2+2
--
Filed Under:
Poker Scandals
|
Online Poker Rooms