Published on July 22nd, 2008 7:56 am EST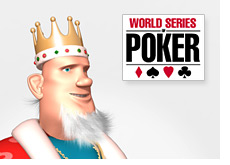 THE GOOD
1. In comparison to last year, the event went off without a hitch. Last year was a disaster - cash game players given table priority over WSOP tournament players, the infamous tents, long registration line-ups, problems with dealers, etc. This year I didn't hear much in the way of complaining from players, meaning that tournament organizers did an exceptional job of correcting the mistakes from last year. Hopefully next year will be even better. Sure there were still some mistakes and hiccups, but nothing compared to last year.
2. Resurgence of the "live pros". Lindgren, Greenstein, Negreanu, Matusow, etc all won bracelets. These more experienced players doing well is good for ratings and good for the game of poker in general. Casual fans of the game love these players, and they will be much more likely to tune in to watch a final table if they know that their favorite player wins.
3. Player turnout. This year's installment of the World Series of Poker broke all sorts of records, including:
a) Most player entries - 58,720
b) Biggest total prize pool - $180,676,248
c) Most Countries Represented in the World Series of Poker - 118
d) Most Entries in a non-Main Event - 3,929
Poker is obviously alive and well.
4. Erick Lindgren. Lindgren's performance at the 2008 World Series of Poker deserves to be noted. Lindgren won the 2008 Player of the Year race by putting together five cashes, three final tables, one final table bubble and a World Series of Poker bracelet (in the $5k Mixed Hold'em event). Lindgren removed the stigma of being the best tournament player in the world without a bracelet. Lindgren is a class act and a great ambassador for the game of poker.
THE BAD
1. "The November Nine". If I hear this term one more time, I'm going to throw my computer monitor out the window.
It should be interesting to see if the months-long delay in the tournament will work. Can stars be made of the nine final table participants between now and November? Will the "almost" live final table broadcast on ESPN in November draw considerably higher ratings? I'm not sure that I like the delay, but if this year's ratings trounce last year's, then I'm all for it.
2. Tiffany Michelle / Pokernews. What a mess. An embarrassing public fight that should have been handled in private. Not pointing fingers, as both sides share some blame (in my opinion). A really interesting story that was good for the game of poker (Michelle's deep run in the main event) turned into public name-calling and mud-slinging.
3. Phil Ivey. You know something is wrong when people are talking more about your betting losses than your performance at the 2008 World Series of Poker. Reportedly lost $2 million dollars betting on the Lakers to beat the Celtics. Lost hundreds of thousands more in bracelet bets. Had three cashes, with his best finish coming at the Seven Card Stud Championship (cashed for $37k). Not a very successful 2008 World Series of Poker for Phil Ivey.
4. Hachem/Raymer/Gold/Yang. The last four World Series of Poker main event champions combined to have a terrible 2008. Hachem had the best year of the four, taking home just over $11,000 in total cashes. Raymer was so tilted that he actually ripped a card in half when he was eliminated from an event. Just not a good year for this foursome.
5. Sponsor Fatigue. Is it me, or is the sponsorship of players going a bit overboard? Some players were representing three or four different companies on their clothing. Poker rooms, personal websites, energy drinks, instructional sites, poker portals - you name it, and it was on somebody's hat, shirt or jacket. I don't blame players for taking sponsorship money - not at all. I just think that it would be more effective if it were toned down a bit.
All in all, this was a very successful installment of the World Series of Poker, and the good far outweighs the bad. A big thumbs-up (especially compared to last year).
--
Filed Under:
Tournament Results
|
The World Series of Poker