Published on August 15th, 2008 10:15 pm EST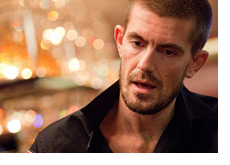 Gus Hansen didn't have a great World Series of Poker. He cashed in two events (the Main Event and the World Championship Mixed event) for just over $80k. Not exactly a great showing at the WSOP for "The Great Dane", but don't let that fool you - Gus Hansen has had an incredible summer.
According to HighstakesDB.com, Gus Hansen has made over two million dollars on Full Tilt Poker since the beginning of the summer (June 21st, 2008). Hansen, known for his extreme variance, has seen his bankroll steadily increase over the past few months. There have been some big down days during that time, but he seems to be able to rebound every time.
Prior to this incredible two-month run on the site, Hansen had been one of the biggest losers on Full Tilt Poker in 2008. He is now up over $300k on Full Tilt for the year - an amazing turnaround considering that he found himself in a multi-million dollar hole not that long ago. The biggest losers in 2008 now include the likes of "lady marmelade", "patatino" and "noataima" (all of which are rumored to be Guy Laliberte, by the way).
Since June 21st, 2008, Hansen has made an estimated $2.046 million playing in the high stakes cash games on Full Tilt Poker. This seven figure profit has come over a total of 1007 tracked sessions and 62,797 hands. Only two other players ("LoLiNa" and "slaktarn") can say that they've also earned seven figures during that time.
Hansen has excelled and prospered over the past few months, while some other well-known names have watched their bankrolls take significant hits. "ICallSoWhat" was at one time one of the biggest winners on Full Tilt in 2008 - over the past few months, this player has donated $2.589 million dollars to the high stakes cash game community. The rapid decline of "ICallSoWhat" is probably more surprising than the run that Hansen has enjoyed. Every player, no matter how good they are, experiences significant downswings - however a $2.6 million dollar downswing over just 2 months can be almost impossible to overcome, especially for such a young player.
Other players that haven't had particularly good summers on Full Tilt Poker include:
"patatino", -$1.421 million
John Juanda, -$910k
"tsarrast", -$886k
Phil Ivey, -$490k
Can Gus Hansen continue his monstrous summer, or will he lose it back as he has done before?
Source:
HighStakesDB
Photo: GreasieWheels.com
--
Filed Under:
Cash Games
|
Tournament Results