Published on September 16th, 2008 1:27 am EST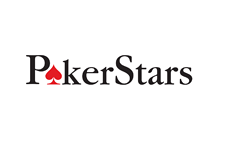 Will the "JJProdigy" saga ever die?
Pokerstars recently took the step of banning a number of players with close ties to Josh "JJProdigy" Field, including "gbmantis", "aperfectgent", "hitur2outer" and "sooners". The reason for the mass bannings? According to Pokerstars, these players were "aiding and abetting" Josh Field and enabling him to play on Pokerstars, where he is permanently banned.
Pokerstars became aware that Josh "JJProdigy" Field was still playing on Pokerstars under different accounts. Instead of simply banning the accounts that they suspected that he was playing under, they took it a step further and banned the accounts of his friends and players that he was staking.
"JJProdigy" would gain access to a new account through various means (purchasing access to a dormant account, etc), and then set up a new computer with an AirCard to avoid detection from Pokerstars. He would then rely on his network of friends to transfer money into and out of the new account.
He has listed off a number of accounts that he played under, including "g0t t!lt?", "whitefish77" and "goglobal74". "whitefish77" won the Super Tuesday on Pokerstars in August of 2007 for over $80k, while "g0t t!lt?" final tabled the Pokerstars Million two weeks in a row, winning the event on the last weekend of November in 2007 for almost $250k.
Josh "JJProdigy" Field revealed that he regularly entered 2-6 accounts in the Pokerstars Million.
He also revealed that he found himself playing two accounts at a final table on multiple occasions.
As far as I know, the money from the accounts that were controlled by "JJProdigy" was confiscated (whatever was remaining in them). The accounts belonging to Field's friends were permanently closed as well, but the money was returned.
In at least one case, the banning of Field's friends extended to Full Tilt Poker. I can't say with 100% certainty if all of these players were banned on Full Tilt Poker as well, but I suspect that this is the case.
These recent bannings have led Field to apologize publicly (once again). If you'll remember, he apologized after originally getting busted a number of years ago (after the "ablackcar" incident). Then, a number of months ago, "JJProdigy" apologized to the community once again, claiming that he had been playing and multi-tabling all that time but was giving it up for good. The aim was to gain a little goodwill from the community before he played in his first live event at the Aussie Millions.
Now, the newest apology, which you can read on any of the major forums. Field once again claims that he has given up multi-accounting, and will never play on either Pokerstars or Full Tilt Poker again. Obviously many are not buying his apology, as he apologized a number of months ago and then continued multi-accounting a short time later.
By permanently banning the known associates of "JJProdigy" from their site, Pokerstars has made it much harder for "JJProdigy" to continue playing on their site. Obtaining a new account and bypassing IP detection is one thing - funding and moving funds out of an account is another thing altogether.
It's unknown at this time whether or not Pokerstars will provide any compensation for the players that were unknowingly playing a banned player at a major final table. For instance, how about the guy that finished second to "g0t t!lt?" in the Pokerstars Million, "Tommy2tyme"? Shouldn't he be moved up to first since the winner of that tournament was actually "JJProdigy", who shouldn't have been on the site in the first place? We're talking about a difference of over $100k for "Tommy2tyme" here, and this is just one example.
This is a complete mess. Let's hope that this new, drastic measure from Pokerstars helps to keep "JJProdigy" off of their site, once and for all.
--
Filed Under:
Poker Scandals
|
Online Poker Rooms