Patrik Antonius On Top in November
Published on November 8th, 2008 3:27 pm EST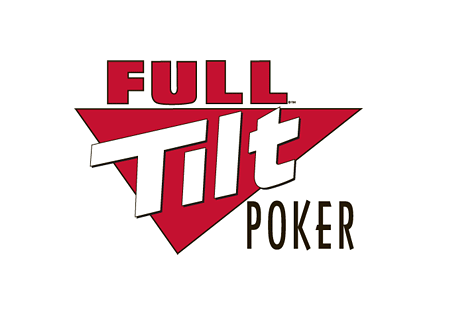 There are some familiar names atop the Full Tilt Poker cash game leaderboard after a week of play in November.
Patrik Antonius is currently leading the way with a total profit of $687k for the month. With this seven-day gain, Antonius has nearly wiped out the $704k hit that he took in October.
Next up on the list is another familiar name - Eli Elezra. Elezra is up just over $600k over a total of 2,524 tracked hands so far in November. Elezra tends to stick to the big HORSE games on the site, and is rarely seen playing any other game. All of Eli's $600k+ in profits this month came from the high-stakes HORSE games that often run on Full Tilt. Since HighstakesDB.com started tracking HORSE games back on July 1st, Elezra is up $900k over 25,796 hands.
In the three and four spots are a couple more "live" pros who are well-known to fans of the game. David Oppenheim has made just over $402k in 1,350 hands this month, while Gus Hansen has tacked on another $329k to add to his already impressive total since the beginning of October. Nobody is running better than Gus Hansen right now - he is up over $3.2 million dollars on Full Tilt since the beginning of October.
The top ten list of the most profitable players on Full Tilt this month includes some more familiar names: Brian Hastings (+$244k), Jeff "Actionjeff" Garza (+$225k), David Singer (+$221k) and
Di "Urindanger" Dang
(+$212k). Month in and month out, one (or both) of the Dang brothers is always amongst the most profitable players on Full Tilt.
Those are the biggest winners so far this month - now, for the losers:
"lady marmelade" has padded his already impressive losses in 2008, dropping another $1.17 million dollars in November. Just as you can always bet that a Dang brother will be in the top ten, you can also bet that a Guy Laliberte account will be in the bottom ten. "lady marmelade" has lost over $6.5 million dollars in Full Tilt in 2008, which is far beyond the losses suffered by any other player on the site this year. "lady marmelade" has played 35,814 tracked hands on the site in 2008 and lost an impressive $180 per hand. No wonder people are always lining up to play when Laliberte is sitting in the game.
John Juanda, fresh off of his win at the 2008 World Series of Poker Europe main event, has dropped $900k to the high-stakes poker economy in November. Most of these losses were sustained playing in the high-stakes NLHE games that often run on the site.
Ilari "Ziigmund" Sahamies (-$443k), Isaac Baron (-$244k) and "regista8" (-$212k) round out the top five list of the biggest losers on Full Tilt so far in November.
Phil Ivey continues to be the biggest overall winner on Full Tilt in 2008, having made an estimated $6.5 million dollars over just 83,716 tracked hands. This is well ahead of Hac "trex313" Dang, who has made an estimated $3.475 million dollars in 2008.
This data was provided by
HighStakesDB.com
.
--
Filed Under:
Cash Games