Phil Ivey Continues To Dominate On Full Tilt Poker
Published on November 25th, 2008 7:23 am EST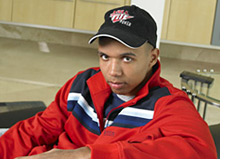 HighStakesDB.com (link below) began tracking the high-stakes NLHE and Pot Limit Omaha results on Full Tilt Poker on January 1st, 2007. Over the next year and a half, the site also started tracking the high-stakes HORSE and Omaha Hi/Lo games as well.
Since January of 2007, one name stands above all of the rest on Full Tilt Poker - Phil Ivey.
Ivey has consistently dominated the high-stakes games on Full Tilt Poker. He doesn't have an edge in just one game - he has an edge in all of the games.
Many of the high-stakes players have one, maybe two games that they feel like they have an advantage in, and they'll do their best to avoid games that they feel like they don't have an edge in. Ivey is different - he is a machine, and seems to be able to comfortably profit in any game that he chooses.
Since the beginning of 2007 (and of the hands that HighstakesDB.com has tracked), Ivey has:
1. Made over $2.3 million dollars in NLHE over 41,176 hands. Only two players have done better - Tom "durrrr" Dwan and
Di "Urindanger" Dang
.
2. Made over $1.4 million dollars in the PLO games over 47,953 tracked hands. 10 players have made more than
Phil Ivey
in Pot Limit Omaha over that time.
3. Made over $3.1 million dollars playing Omaha Hi/Lo over 20,115 tracked hands. Only one player has done better over that time, and that is Gus Hansen.
4. Made over $1.99 million dollars in the high-stakes HORSE games over just 25,980 tracked hands. This is better than anyone else.
Keep in mind that HighstakesDB.com only started tracking the Omaha Hi/Lo and HORSE games a few months ago. You can probably safely assume that Ivey was a winning player in both games prior to July 1st, 2008, which might put his total winnings on Full Tilt since January of 2007 over the ten million dollar mark.
Ivey's results on Full Tilt Poker just illustrate how well-rounded of a player he is. To make over a million dollars in one game on Full Tilt Poker is a great accomplishment - to make over a million dollars in four separate games is unbelievable.
Ivey, as mentioned, has made almost $9 million on Full Tilt Poker since January of 2007. Ivey is a full $4.6 million dollars ahead of the next most profitable player on the list, Di "Urindanger" Dang, who has banked just over $4.34 million dollars on the site since the beginning of 2007. After that you have
David Benyamine
(+$4.089 million), Phil "OMGClayAiken" Galfond (+$3.979 million) and Tom "durrrr" Dwan (+$3.642 million).
Players such as David Benyamine and Patrik Antonius have played under multiple accounts on Full Tilt. However, even if you consolidate these results, neither player is coming close to Phil Ivey in terms of overall profits.
One more thing to consider - of the top five most profitable players on Full Tilt since the beginning of 2007, Ivey has played by far the fewest hands. Ivey has 135k tracked hands during that time - the next lowest on the list is "OMGClayAiken" with just over 240k hands. The "David Benyamine" account is approaching 500k hands. Ivey's overall profit per hand far exceeds that of any of the players that I mentioned.
Combine Ivey's high seven-figure online cash game winnings with his lifetime career live tournament cashes and you are up to almost $20 million dollars. Add in any money that he's won in live cash games (millions upon millions I'm sure) and a lucrative stake in Full Tilt Poker and one thing is clear: it's good to be Phil Ivey.
Source:
HighStakesDB.com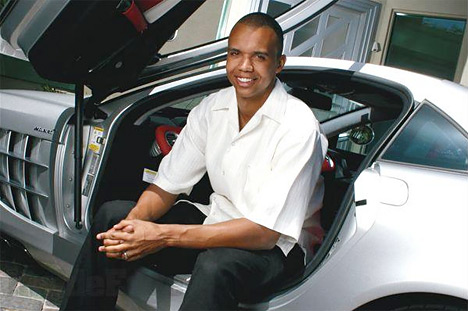 --
Filed Under:
Cash Games