Phil Ivey Up Over $7.5 Million Dollars on FTP in 2008
Published on December 3rd, 2008 10:39 am EST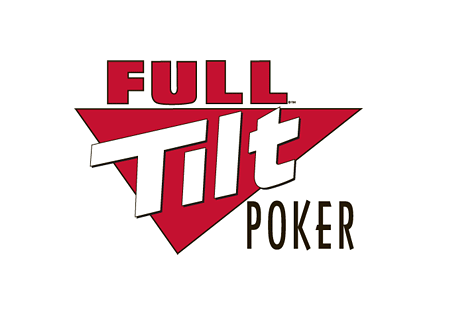 Phil Ivey continues to add to his god-like profit totals on Full Tilt Poker this year.
After the first two days of December, Ivey has made an additional $540k over just 1,241 tracked hands.
Since the beginning of January, Phil Ivey has made an estimated $7.6 million dollars on Full Tilt Poker (according to HighStakesDB.com). This total is a full $4.1 million dollars more than the next closest player, Tom "durrrr" Dwan.
Most of Ivey's half million dollars of profit in December have come from high-stakes No Limit Hold'em. Ivey has banked $462k playing No Limit Hold'em so far in December, which works out to a profit of over $800 per hand.
Ivey took down a particularly big $355k pot in $500/$1000 No Limit Hold'em on Tuesday. The pot involved Ivey, Patrick Antonius and
Tom "durrrr" Dwan
.
Antonius was in the SB, Ivey was in the BB. "durrrr" raised to $3,000 pre-flop, Antonius called in the SB, Ivey raised to $12,000 from the BB, both "durrrr" and Antonius called.
The flop came 10-4-6 rainbow. Ivey led out with a $27,000 bet, "durrrr" called and Antonius pushed. Antonius had both players covered.
Ivey called the all-in, and "durrrr" got out of the way.
Antonius showed 7-5 of hearts for an open-ended straight draw, while
Phil Ivey
showed pocket Jacks for an overpair.
The turn brought the King of diamonds and the river brought the 10 of hearts, giving Ivey the $355k pot.
Since HighStakesDB started tracking the high-stakes cash games on Full Tilt Poker in January of 2007, Phil Ivey is up over $9.6 million dollars. This is $5.4 million dollars more than
Di "Urindanger" Dang
, the second place player on the list. Keep in mind that HighStakesDB only started tracking the HORSE and Omaha Hi/Lo games a few months ago, meaning that Ivey's profit totals on FTP could very well exceed $10 million dollars over the past few years.
Since the beginning of 2008, Phil Ivey has made approximately $87 for every hand that he has played on Full Tilt.
Ivey's performance on Full Tilt since January of 2007 makes it really hard to argue with those who say that he is the best player in the world. Ivey crushes, day in and day out, against the best poker players in the world. Not only that, but he is dominant in every game that he plays, whether it's NLHE, Pot Limit Omaha, Omaha Hi/Lo or HORSE.
If that isn't enough, Phil Ivey has over $10 million dollars in lifetime "live" tournament cashes and probably plays one of the lightest tournament schedules of any well-known pro.
If Ivey isn't the best player in the world, who is?
--
Other players who are off to strong starts in December include:
"Ziigmund" - +445k
"durrrr" - +308k
"baddoggi" - +263k
Brian Hastings - +197k
Source:
HighStakesDB
--
Filed Under:
Cash Games