Phil Ivey Ends 2008 With a Total Profit of Over $7.5 Million on FTP
Published on January 1st, 2009 9:18 pm EST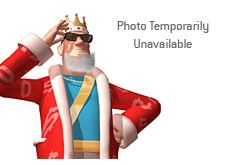 2008 is now in the books. Our mini-vacation is over, and now it's back to business.
Pokerstars might be the biggest online poker room in the world, but Full Tilt Poker is the king of high-stakes cash games. The best players in the world gravitated to Full Tilt Poker in 2008, creating some of the biggest cash games in the world.
Full Tilt accommodated the high-stakes players by creating a number of new tables, including "RailHeaven", "GusHeaven", "Ivey Mix" and others. There were regular games at stakes as high as $500/$1000, in games such as No Limit Hold'em, Pot Limit Omaha and PLO/PLHE mix.
The new tables helped to create some of the biggest pots in the history of online poker. The record for largest ever online cash game pot was broken multiple times in 2008 - there were four pots alone in 2008 that went over the $650k mark. At the end of 2008, the largest ever pot was won by
Di "Urindanger" Dang
, a $723k monster that came against Tom "durrrr" Dwan.
Multiple players accumulated a stack of over $1 million in one sitting. Tom Dwan and Ilari "Ziigmund" Sahamies both accomplished this task multiple times - Phil Galfond managed to top the mark as well. A few days ago, "Ziigmund" possessed a stack of just around $1.7 million dollars on one table before giving some of it back.
It was truly a crazy year on Full Tilt Poker.
In the end,
Phil Ivey
was the most profitable player on the site according to HighStakesDB.com. Ivey made over $7.5 million dollars on the year, and played just 95,248 tracked hands.
Phil "OMGClayAiken" managed to narrow the gap between himself and Phil Ivey tremendously over the last couple of weeks of 2008. Galfond finished the year with a total profit of $6.97 million dollars on Full Tilt. An absolutely stellar year for Galfond, especially considering the fact that he also won a bracelet at the 2008 WSOP.
Tom "durrrr" Dwan finished with a total profit of $5.36 million dollars. Rounding out the top five were the Dang brothers, "Urindanger" and "trex313". "Urindanger" finished with a total profit of $3.68 million dollars, while "trex313" finished with a profit of $3.04 million.
The rest of the top ten looked like this:
6.
David Benyamine
, +2.9 million
7. "
howisitfeellike
", +2.67 million
8. "CHUFTY", +2.36 million
9. "
La Key U
", +2.14 million
10.
Patrik Antonius
, +1.91 million
The bottom ten was dominated by accounts that are rumored to belong to Guy Laliberte.
Out of the top ten worst performing accounts in 2008, at least five are rumored to belong to billionaire Guy Laliberte.
"lady marmelade" led the way with a total loss of $6.63 million dollars in 2008. This staggering loss came over just 36,712 hands, which makes the loss that much more impressive.
"patatino" shed $4.3 million dollars of his bankroll in 2008, over just 36,496 hands. "elmariachimacho" lost $4.16 million, "Bleachbum" lost $1.097 million and "noataima" lost $990k in 2008. All five of these accounts are believed to belong to Laliberte.
Here is the full list of the top ten biggest losers on Full Tilt Poker in 2008:
1. "lady marmelade", -6.6 million
2. "patatino", -4.32 million
3. "
elmariachimacho
", -4.16 million
4. "Bleachbum", -1.09 million
5. "SteveSung", -1.01 million
6. "PostFlopAction", -999k
7. "noataima", -990k
8. John Juanda, -988k
9. "MSampoerna", -945k
10. "ahtata", -926k
Who knows what 2009 has in store, but we'll be here to cover all of it.
--
Filed Under:
Cash Games