Ivey Down Over Two Million Dollars To Start 2009
Published on February 10th, 2009 4:19 pm EST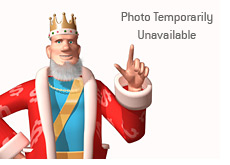 "Phil Ivey" and "struggle" just don't seem to go together.
Phil Ivey is a remarkably consistent player, regardless of the format. Big cash games online? He crushes. "Live" tournaments? One of the most successful players ever. "Live" cash games? Always one of the biggest winners, according to others in the game.
After banking an estimated $7.33 million dollars in profits on Full Tilt Poker last year (and at least $2.0 million the year before that),
Phil Ivey
has dropped over two million dollars in less than a month and a half in 2009.
He was the second biggest loser in January (behind
Tom Dwan
and his incredible $3.2 million dollar loss), and is currently the biggest loser so far in February.
So far in 2009, Ivey has dropped a total of $2.087 million dollars, of which $1.1 million has been lost in February.
A good portion of Ivey's February losses have come at the hands of Sami "LarsLuzak" Kelopuro. The two have had a couple of heads-up No Limit Hold'em battles over the past couple of days, with "LarsLuzak" coming out ahead.
In the grand scheme of things, Ivey certainly isn't struggling. He is one of the most successful poker players ever, and his stake in Full Tilt Poker generates a never-ending fountain of cash.
However, it is worth noting that the remarkably consistent Ivey is off to a horrible start in 2009.
It will be interesting to see if Ivey and Tom "durrrr" Dwan, two of the most successful online cash game players in 2008, will be able to finish 2009 in the green after getting off to such horrible starts.
Source:
HighStakesDB.com
--
Filed Under:
Cash Games