FTP Adds Four "durrrr" Challenge Tables
Published on February 12th, 2009 7:12 pm EST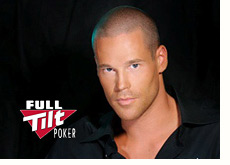 The first "durrrr" challenge (slated to be Patrik Antonius vs Tom Dwan) is supposed to get underway at any moment.
Full Tilt Poker has accommodated Dwan and Antonius by opening up four "durrrr" Challenge $200/$400 Pot Limit Omaha tables. They are all heads-up tables, as this will be a heads-up challenge.
Dwan made headlines in the poker world earlier this year when he issued his challenge. Anyone was welcome to accept, except for Phil "OMGClayAiken" Galfond.
The challenge?
A heads-up battle that would consist of at least 50,000 hands. Four tables would be played at all times, with minimum stakes of $200/$400. Dwan would allow his opponent to choose the game of choice from Pot Limit Omaha, No Limit Hold'em or a mix of the two.
If Dwan's opponent was ahead (after rake) at the end of the challenge, then Dwan would pay out $1.5 million dollars on top of whatever he lost during the challenge.
If Dwan was ahead after rake, then his opponent would have to cough up an additional $500,000.
At least three players apparently accepted the terms of the challenge, including:
Phil Ivey
, Patrik Antonius and
David Benyamine
.
Antonius will be getting the first crack at "durrrr", and the challenge should get underway this week.
It's assumed that the entire challenge will take at least a month or two to complete.
We'll update you again once the challenge actually gets underway.
--
Filed Under:
Cash Games