Mike Matusow Claims That Russ Hamilton "Stole Millions" From Him
Published on February 20th, 2009 9:59 pm EST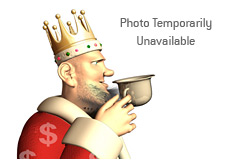 Mike Matusow was recently interviewed by the Hardcore Poker Show on Sirius 98, and completely unloaded on Russ Hamilton.
Russ Hamilton, in case you didn't know, has been named as one of the chief perpetrators of the Ultimatebet "superuser" scandal. This scandal rocked the online poker community, and forever tarnished the name of one of the biggest online poker rooms in the world.
Hamilton, according to published reports, was suspected to have used his insider status at the company to pilfer millions of dollars from unsuspecting players.
According to
Mike Matusow
, one of those players was him.
Matusow has been taking his case against Hamilton public over the past few weeks, and is promising that he won't quit until Hamilton finds himself in jail.
Matusow, in his recent radio interview with the Hardcore Poker Show, claims that he has evidence that will prove that Hamilton is "100% guilty".
"The Mouth" claims that in the weeks and months following his victory at the 2005 Tournament of Champions and ninth place finish in the World Series of Poker main event, Russ Hamilton stole "millions of dollars" from him.
Matusow claims that Hamilton frequently called him up to play heads-up on Ultimatebet. Matusow accepted the challenges, also agreeing to lend Hamilton $50k before every match.
Given Hamilton's suspected "superuser" status, the matches went very poorly for Matusow, and he quickly dumped back much of his TOC and WSOP winnings to Hamilton.
Matusow said that not only did the encounters strip him of millions of dollars, but they also robbed him of his "heart", as he started to doubt his game. He claims that before the encounter with Hamilton he was the "most feared" No Limit Hold'em player in the world.
He later says in the interview that he ended up recovering "about half" of his losses from Ultimatebet.
"The Mouth" claimed that he and Prahlad Friedman received the most money back from Ultimatebet, and that the swindle "destroyed" both of the players.
Mike closed out the segment by stating that he will be going after Hamilton sometime in the near future, and won't stop until he sees Hamilton behind bars.
For audio clips of Matusow's interview, please visit the
Hardcore Poker Show website
.
--
Filed Under:
Poker Scandals