Antonius Now Up In "durrrr" Challenge
Published on February 21st, 2009 11:53 pm EST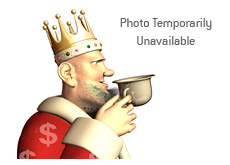 Tom Dwan and Patrik Antonius have now played a total of 2,921 hands in the first "durrrr" challenge.
After Dwan stormed out to a quick $135k lead on the first day of the challenge, Antonius fought back, and is now up $56,177.50.
According to Full Tilt's web site, the two players have played for a total of 12 hours and 5 minutes. Dwan has won 1,635 hands, while Antonius has won 1,274 hands.
However, Antonius has won a total of $2,112.67 per winning hand, while Dwan has only won $1,611.68.
A total of $15,357,448.50 has been wagered so far, and the challenge is about 6% complete.
Dwan has agreed to pay Antonius $1.5 million dollars if Antonius is up even $1 after rake when the challenge concludes, while Antonius has agreed to pay Dwan $500,000 if Dwan wins. This would be in addition to any money that is won over the course of the challenge.
It sounds as though the two players will be playing again tomorrow (Sunday). This challenge will likely take a few months to complete.
I have included a few of my favorite links below, if you want to follow along with the challenge.
durrrr Challenge
Full Tilt Poker - durrrr vs Antonius
--
Filed Under:
Cash Games