Hac Dang Dominating in 2009 While Tom Dwan Is Down $3.5 Million Dollars Plus
Published on February 27th, 2009 3:16 am EST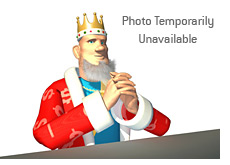 The first two months of 2009 are almost a wrap.
Railbirds have been treated to a wealth of high-stakes cash game action on Full Tilt Poker so far this year. We've had an epic battle between Tom Dwan and Phil Ivey, the beginning of the "durrrr" challenge and a great deal of high-variance action from Gus Hansen and "Ziigmund".
Six players have made over a million dollars so far in 2009, while one player has dropped a million (and then some).
The biggest winner so far in 2009 is Hac "trex313" Dang, who has made an estimated $2.67 million dollars so far this year. Hac is easily one of the most consistent high-stakes players on the site, and always seems to find himself amongst the most profitable players in any given month.
Patrik Antonius has also gotten off to a fast start this year, banking $2.27 million dollars over 28,649 tracked hands. Antonius is also currently involved in the "durrrr" challenge, which is about 8% complete. His opponent in the challenge, Tom Dwan, currently holds a $150k lead after 3,952 hands.
The other players who have banked over a million dollars in profits in 2009 include:
Gus Hansen (+1.89 million)
Ilari "Ziigmund" Sahamies (+1.54 million)
Mark Vos (+1.40 million)
Brian "tsarrast" Rast (+1.2 million)
"__FullFlush1__", who has seemingly come out of nowhere to dominate a number of established and successful high-stakes players, deserves an honorable mention with a total profit of $803k in 2009.
There is only one player who has dropped over a million dollars so far in 2009, and that is Tom "durrrr" Dwan.
Dwan got off to a horrible start in 2009, dropping a total of $3.25 million dollars in the month of January.
Things suddenly started to go Dwan's way in February as he made himself nearly $2 million dollars in the first 13 days of the month.
Things have gone horribly wrong since then though, as Dwan has lost all of his profits for the month of February, and then some. After being up nearly $2 million dollars in the first two weeks of the month, Dwan is now down $270k in the month of February. Dwan has been savaged by a couple of players over the past few days, most notably Phil Ivey.
This means that Dwan is now down over $3.5 million dollars in 2009, over a total of 54,997 tracked hands.
Other players that have gotten off to shaky starts in 2009 include:
"luckexpress10" (-841k)
"papa ninja" (-715k)
"
MR B 2 U SON
" (-644k)
Brian Hastings (-582k)
"
World1969
" (-553k)
As always, these stats are provided by
HighStakesDB.com
--
Just a heads-up to our readers - durrrrchallenge.com is offering up a "durrrr challenge" prediction contest. There are thousands of dollars available to be won, and there is absolutely no cost to enter. Simply choose who you think is going to win (Antonius or Dwan), and how much they are going to win by.
The winner of the contest will receive at least $1,000 cash, while the 2nd to 10th place finishers will all receive at least $100. It only takes a minute to enter.
Click here to make your prediction in the "durrrr" challenge
.
--
Filed Under:
Cash Games