Dwan, Antonius Lead Way on Full Tilt Poker in March
Published on April 1st, 2009 8:57 am EST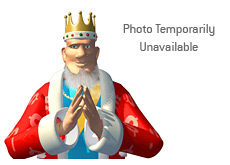 After getting off to a horrible start in 2009, Tom "durrrr" Dwan managed to claw back some of his previous losses, making a total of $1.595 million dollars over 25,761 tracked hands in March.
Dwan had an up and down month in March, but managed to finish on a high note, netting over $1 million dollars in profits in the last two days of the month.
"durrrr" is still down over $2 million dollars in 2009 on Full Tilt Poker, however he is far less in the red than he was a month ago.
Two other players managed to bank over seven figures in profit in March on Full Tilt Poker, and they were:
"luckexpress10" (+1.08 million)
Patrik Antonius (+1.03 million)
With his million dollar profit in March, Patrik Antonius is now up just shy of three million dollars in 2009.
Other players that had strong months in March included:
Gus Hansen (+995k)
Phil Ivey (+977k)
Phil "OMGClayAiken" Galfond (+704k)
On the other side of the results, two well-known players turned in seven figure losses on Full Tilt in March.
The biggest loss belonged to Ilari "Ziigmund" Sahamies, who managed to lose around $1.66 million dollars on the month. "Ziigmund" is still up around $155k for the year so far.
The second biggest loss belonged to Di "Urindanger" Dang, who suffered a $1.593 million dollar hit to his bankroll in March. "Urindanger", a very solid high-stakes player who rarely has a losing month, is off to a slow start in 2009, having dropped nearly $2 million dollars on the year.
Other players who suffered substantial losses in March included:
"LarsLuzak" (-607k)
"ahtata" (-370k)
"Gypsie Queen" (-360k)
March also saw a bit of progress being made in the "durrrr" challenge, although the challenge is far from over.
As it stands right now, Patrik Antonius is currently in the lead with a total profit of $23,467 after 7,068 completed hands (50,000 hands minimum are needed to complete the challenge).
Many of the well-known players who got off to slow starts in 2009 (Galfond, Dwan, Ivey) managed to post profitable months in March, and it will be interesting to see if they can continue their winning ways into April and beyond.
Source:
HighStakesDB.com
--
Filed Under:
Cash Games