Tom Dwan Has Nearly Climbed Out of a $4 Million Dollar Hole
Published on April 14th, 2009 4:52 am EST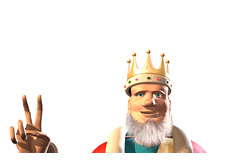 To say that Tom "durrrr" Dwan got off to a bad start this year would be a supreme understatement.
After finishing 2008 as one of the most profitable players on Full Tilt Poker (+5.4 million dollars), Dwan got off to a horrific start in 2009.
How bad?
According to HighStakesDB.com, Dwan dropped a staggering $3.26 million dollars in January over 29,775 tracked hands.
This means that Dwan lost an average of around $110 for every pot that he played in January.
Dwan's performance in January went down as one of the single worst one-month performances in online poker history.
After February had drawn to a close, Dwan's bankroll was in even worse shape. He was now down over $3.7 million dollars on Full Tilt Poker after just two months.
Dwan surely has a massive bankroll, but climbing out of a hole this big is a daunting task for even the best players in the world.
Not only that, but "durrrr" had his challenge with Antonius to worry about. If he lost that, then he would have to shell out another $1.5 million dollars.
Dwan started his turnaround in March, and by the time the month was over, he was "only" down $2.1 million dollars on the year.
April has seen a continued turnaround for Dwan, and as of April 13th, he is down just $461k for the year.
A few days ago, "durrrr" was around $60k away from turning profitable on Full Tilt Poker for the year, but has lost around $400k over the past few days.
Dwan's epic turnaround in just a few short months has only cemented his status as one of the top players in the world today.
I would imagine that it is only a matter of time before Dwan completes the comeback and turns profitable for the year on Full Tilt.
Source:
HighStakesDB.com
--
Filed Under:
Cash Games