Ashton "theASHMAN103" Griffin Makes Over $2.4 Million Dollars In August on Full Tilt Poker
Published on September 1st, 2009 6:52 pm EST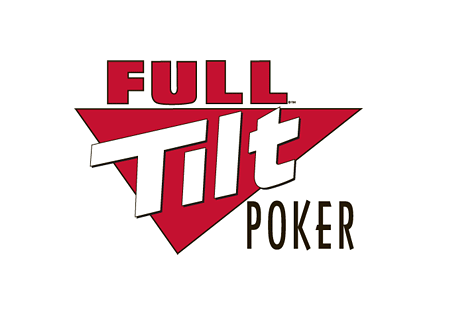 The high stakes games on Full Tilt Poker had a little bit of everything in August, as a seemingly sleepy month turned into one of the most exciting of the year.
Much of August's excitement can be attributed to one person - "martonas".
The still-anonymous player thrust himself into the highest stakes in August, battling it out with some of the top players in the world.
Things went really well initially for "martonas", as he/she was able to rake in millions of dollars in profits in just a few short weeks.
However, variance (and a player named "durrrr") soon caught up to the Swedish player, and "martonas" ended the month with a loss of over $700k.
Another player seemingly appeared out of nowhere, winning over $1.15 million dollars in the month of August. "POKERBLUFFS", who is reportedly David Eldar, mixed it up with the likes of Antonius and Dwan, and emerged as the fourth-biggest winner in August.
The biggest winner in August was Ashton "theASHMAN103" Griffin, who managed to bank over $2.4 million dollars in profits over just 11,459 tracked hands.
Other players that had very strong months in August included: Cole South (+$1.58 million dollars), Brian Hastings (+$1.25 million dollars) and David Benyamine (+$1.04 million dollars).
On the flip side, Gus Hansen lost just over $2 million dollars in the month of August, bringing his losses for the year to almost $2.2 million dollars. Hansen has been on an epic downswing over the past couple of months, as he has watched a multi-million dollar profit dissolve into a $2.2 million dollar loss.
"DIN_FRU" lost the second largest amount of money on Full Tilt Poker in August, dropping an estimated $1.89 million dollars over 24,211 tracked hands.
Patrik Antonius had an uncharacteristically weak month in August, dropping just over $1.24 million dollars over 23,612 tracked hands. Despite his losses in August, Antonius is still the biggest winner on Full Tilt Poker in 2009.
Tom "durrrr" Dwan, despite slaughtering "martonas" in an epic $500/$1000 NLHE battle, finished the month of August down $957k. "durrrr" is currently down over $650k for the year on Full Tilt.
Will September provide the same amount of drama that August did? It's doubtful, as the World Series of Poker Europe takes place in September, and you can expect many of the top players in the world to be involved in some high stakes, live cash games in London.
All in all, August was probably the best month of the year so far for high stakes cash games on Full Tilt Poker.
Source:
HighStakesDB.com
--
Filed Under:
Cash Games