"Urindanger", "Ziigmund" Up Big on Full Tilt Poker in September
Published on September 10th, 2009 6:50 pm EST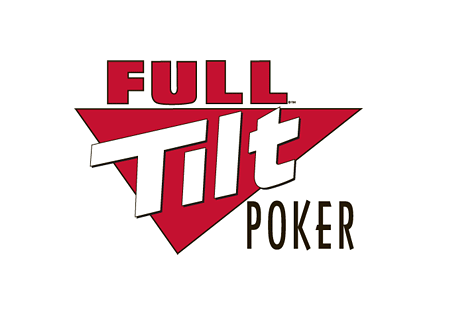 After one of the most exciting months ever on Full Tilt Poker, September has slowed down somewhat as many top players prepare for the WSOPE later this month.
After nine full days of high stakes action on Full Tilt Poker, Di "Urindanger" Dang is currently sitting atop the cash game leaderboard with a total profit of $624k for the month.
Dang, after getting off to an extremely slow start in 2009, has been able to right the ship over the past couple of months, making a total of $870k since the beginning of June.
Ilari "Ziigmund" Sahamies, who can currently be seen playing in the Poker After Dark "Top Guns" cash game, has made approximately $553k on FTP so far in September.
Sahamies continues to enjoy a strong 2009, having made approximately $3.5 million dollars for the year. "Ziigmund" is currently the second most profitable player on the site in 2009, just $300k behind the always strong Patrik Antonius.
Patrik Antonius (+342k), David "POKERBLUFFS" Eldar (+287k) and Cole South (+264k) are all enjoying strong starts to the month as well. All three of these players are up at least seven figures on Full Tilt Poker in 2009.
--
Tom "durrrr" Dwan is currently the biggest loser on Full Tilt in August, having dropped a total of $612k over a total of 2,326 tracked hands.
The roller coaster ride continues for Dwan in 2009, as the young poker phenom is now down on the year (-$1.26 million dollars) on Full Tilt once again. Dwan's bankroll has been all over the place in 2009, and it will be interesting to see where he ends up when the year is over.
Speaking of the Poker After Dark "Top Guns" cash game, Dwan is also a part of the line-up as well, and he is the show's biggest winner after the first three episodes.
Phil Ivey (-386k), "LarsLuzak" (-237k), David Oppenheim (-224k) and "Matze_GZ" (-174k) are all off to slow starts so far this month as well.
Sami "LarsLuzak" Kelopuro is having a very hard time turning things around this year, and continues to sink further into the red. As it stands right now, "LarsLuzak" is currently down over $3.7 million dollars in 2009, making him (by far) the biggest loser on the site for the year.
Gus Hansen, who was previously one of the biggest winners on FTP in 2009, is now down over $2.2 million dollars over 186,389 tracked hands.
"DIN_FRU" (-1.3M), "papa ninja" (-1.2M) and "KObyTAPOUT" (-1.2M) are all down at least a million dollars on FTP in 2009 as well.
Source:
HighStakesDB.com
--
Filed Under:
Cash Games