KGC Releases "Final Decision" in Ultimate Bet Superuser Matter
Published on September 12th, 2009 3:50 am EST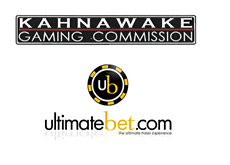 After many months of waiting, the online poker community finally received the "final decision" from the KGC (Kahnawake Gaming Commission) in the Ultimate Bet "superuser" matter.
I have linked to the 11 page decision below.
The contents of the document didn't really contain any new information and left plenty of questions unanswered.
The KGC found that cheating occurred on the Ultimate Bet web site between between June 2003 and December 2007, and that Russ Hamilton was "primarily responsible for and benefitted from the multiple cheating incidences."
The KGC stated that "the vast majority of the computer devices and IP addresses used by the cheating accounts were directly associated with Russell Hamilton", and that "the vast majority of the cheating accounts transferred money through Russell Hamilton's player accounts".
The Commission revealed that "23 accounts that had a total of 117 usernames" were used to perpetrate the fraud on the innocent users of the Ultimate Bet room.
The Commission claims that they have provided "extensive" information to law enforcement authorities, "including the names of 31 individuals who were associated, to varying degrees, with Russell Hamilton, the cheating accounts and/or transactions related to the cheating accounts".
I'd love to see the list of those 31 names, but unfortunately the KGC decided not to disclose it.
Some of the accounts used in the "superuser" scheme were: "NioNio", "Sleeplesss", "Calluwin1" and "groundskinner".
The report from the KGC goes on to say that Tokwiro refunded over $22 million dollars to defrauded players, and that the refund process was monitored by KPMG.
Tokwiro, who is the current owner of UB, was also forced to pay a $1.5 million dollar fine, plus the costs of the investigation.
A few other notes:
-the KGC found that there are currently no "unsuitable" people currently involved in "any aspect of Tokwiro's ownership, management and operations"
-two accounts - "AuditMonster1" and "AuditMonster2" - were able to view hole card data on UB in real time
-the "illicit" software was disabled in February of 2008
The document also talks about the "additional conditions of licensure" that Tokwiro must undertake to continue to be licensed to operate.
--
Pokerati.com has an article
up tonight that has some comments from Chuck Barnett, who is a member of the Board of Supervisors of Mohawk Internet Technologies.
Barnett claims that the KGC will not be releasing the list of the 31 names due to "civil liability issues". He says that there is a chance that some of the people on the list had no knowledge of the scheme.
Barnett also stated that "naming the individuals could impede a criminal investigation".
--
Will there be any criminal charges in this matter? Hopefully, but my money is on "no".
I'd love to know which "authorities" the KGC turned over their findings to..
Source:
The KGC's "Final Decision"
(*.pdf)
--
Filed Under:
Poker Scandals