"lelijk22", "Iftarii" WCOOP Victories Highlight Busy Weekend on Pokerstars
Published on September 14th, 2009 11:01 am EST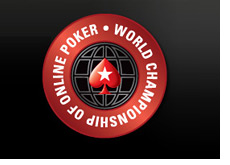 There were a number of big WCOOP events this past weekend, including the $25,500 "High Roller" Match Play event and the $1,050 2-Day NLHE event.
Let's start with the $25k Heads up event (WCOOP #27).
This tournament ended up with a total of 36 entrants which created a total prize pool of $900,000. The event, which was hosted by Daniel Negreanu, had an $800k guarantee.
"Iftarii" of the United States ended up taking down the event for $315k after defeating "Sifosis" in the final match of the tournament. "Sifosis" ended up taking home $180k for his second place finish.
Sorel "zangbezan24" Mizzi managed to make it to the semi-finals (taking home $90k in the process), while "skilled_sox" and Peter Eastgate made it to the quarter-finals.
Barry "barryg1" Greenstein, Chris "Money800" Moneymaker and Tom "Hold_emNL" Dwan all failed to make it out of the first round.
--
The $1,050 2-Day NLHE event is currently paused and will resume on Monday afternoon.
"padjes" currently sits as the chip leader of the event, lording over a stack of over 1.1 million chips.
"keufcoen" and "donnysack" also managed to finish Day 1 with stacks north of one million chips.
There are currently 176 players left in the event, and they all have their sights set on the $513k first place prize.
All of the remaining 176 players are guaranteed at least $3,104.60 for making it this far. 3,268 people ended up registering to play in this tournament, meaning that the total prize pool for the event is $3.268 million dollars.
Some of the more recognizable names that are still alive in this event include: "pokerjamers", "thorladen", "Andy McLEOD", "RandALLin", "yellowsub86" and "stevesbets".
Play will resume today at 17:00 ET.
--
There were three other WCOOP events this weekend as well..
"MyRabbiFoo" outlasted 1,563 other entrants to take down the $530 NLHE Heads-Up Match Play (WCOOP #24) event.
"MyRabbiFoo" topped "JakusKhan" in the finals to take home the post-deal first place prize of $140k. "JakusKhan" ended up making $120k for his second place finish.
--
"todch" of the United States won the $320 HORSE event (WCOOP #25) early Sunday morning, taking home a little over $70k in the process.
"marked aces" ($50,000), "viking47" ($38,000), "ROXY24" ($28,000) and "finsfan7" ($20,000) ended up rounding out the top five.
1,180 players registered to play in this event, meaning that the event ended up with a decent-sized overlay (the guarantee was $400k).
--
In the final event of the weekend, "lelijk22" outlasted 9,794 other entrants to take down Event #26 ($215 NLHE).
This event featured a massive prize pool of $1.959 million dollars, nearly double the $1 million dollar guarantee.
"lelijk22" battled for over 18 hours to take down the first place prize of over $274k. "dunkmaster50", who succumbed to "lelijk22" in the heads-up battle for the title, ended up taking home nearly $200k for his efforts.
--
There are two new WCOOP events that will be taking place on Monday - the $320 Mixed PLO/PLHE event ($400k Guarantee), as well as the $320 NLHE [2x Chance] event ($600k Guarantee).
In addition, the $1,050 2-Day NLHE event will play until its conclusion.
Source:
WCOOP.com
--
Filed Under:
Tournament Results
|
Online Poker Rooms