Olivier Busquet Stages Huge Comeback En Route to Borgata Poker Open Title
Published on September 25th, 2009 4:55 am EST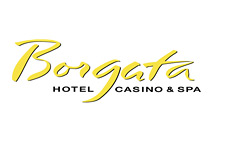 87 hands into the final table of the Borgata Poker Open main event on Thursday night, Jeremy Brown appeared to be coasting towards an easy victory.
The blinds were $100,000/$200,000 with $20k antes, and Brown's opponent in heads up play (Olivier Busquet) had just 1.4 million chips left.
With just seven big blinds left in his stack, it appeared as though Busquet was going to have to settle for a second place finish in the event. I mean, nobody overcomes a 20 to 1 chip disadvantage at the final table of a WPT event, do they?
That's exactly what happened on Thursday night, as Olivier Busquet was able to stage a massive comeback en route to winning the title. The "very arrogant" (according to Worldpokertour.com) Jeremy Brown must be wondering exactly what happened after letting an almost sure victory slip out of his grasp.
There were a few pivotal hands in the heads up battle between Busquet and Brown:
1. After a flop of 8h-7c-6s, the two players get all-in.
Busquet shows 10d-9c for the nut straight, while Brown shows Jh-8s for a pair of eights.
The turn is the Jc, giving Brown two pair, but the river is a 7d and Busquet is shipped the large pot. After this hand, Brown still had the chip lead but momentum was definitely on Busquet's side.
2. After a flop of As-Ks-6h, the two players get into a raising war. After committing 10 million chips to the pot, Brown finally decides to fold in the face of an all-in move from Busquet. Brown turns up Qc-2c for the stone cold bluff and Busquet takes down the pot. Busquet was the new chip leader after this hand.
3. The final hand of the tournament. Brown, after losing the momentum to Busquet, actually managed to recapture the chip lead. This lead was short-lived however, and the end for Brown was near.
After a flop of 4s-4c-3c, the two players get all-in. Busquet has Brown covered at this point.
Brown shows 5s-2s for an open-ended straight draw, while Busquet shows As-4d for trip fours.
The turn card is the 7s, which gives Brown even more outs in the hand.
The river is the 5c, missing both players, and Busquet takes down the title.
--
Here is how the final table ended up finishing out on Thursday evening:
1. Olivier Busquet, $925,514
2. Jeremy Brown, $453,519
3. Ivan Mamuzic, $251,955
4. Yanick Brodeur, $216,681
5. Keith Crowder, $188,126
6. Kenny Nguyen, $156,212
Congratulations to Olivier Busquet on the impressive victory.
--
Filed Under:
Tournament Results