Harrison Gimbel Wins 2010 PCA Main Event
Published on January 12th, 2010 12:48 am EST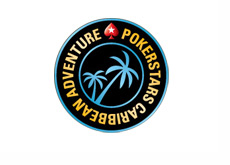 Harrison Gimbel navigated his way through a 1,500+ player field to take down the 2010 PCA (Pokerstars Caribbean Adventure) main event on Monday evening. In taking down the $2.2 million dollar first place prize, Gimbel became the youngest player to ever win the PCA main event.
Gimbel (known as "gibler321" on Pokerstars), qualified for the main event through a $1,000 live satellite.
One week later, and Gimbel is now a millionaire at the ripe old age of 19.
Gimbel's road to victory wasn't an easy one, as he had to make his way through the largest field in the history of the PCA main event. The field was loaded with sharks as well, as Phil Ivey, Daniel Negreanu and Tom "durrrr" Dwan were just some of the names that chose to take part.
Harrison Gimbel got his final table run off to a great start after getting involved in a huge pot with Ryan D'Angelo shortly after play started on Monday afternoon.
The two players got all-in pre-flop. Gimbel was at risk as the two players turned over:
Gimbel - Ad-Kd
D'Angelo - Jc-Js
The flop was a great one for Gimbel, coming 3h-Qh-As. The turn and river gave Gimbel even more help, as he ended up taking down the massive pot with a full house, Aces full of Kings. D'Angelo, who was the tournament chip leader heading into the final table, saw a large chunk of his stack shipped across the table to Gimbel.
--
When heads up play commenced hours later, the two players left in the event were:
Ty Reiman - 28 million chips
Harrison Gimbel - 17 million chips
After about a half hour of play, Gimbel took control of the match by winning a sizable pot with a pair of Aces on a board of 2d-Ac-8h-7s-3s. Gimbel never relinquished the lead after that, with the end coming a short while later.
In the final hand of the tournament, Gimbel and Reiman got all-in pre-flop.
Gimbel showed Th-Tc
Reiman showed 8d-8c
The flop came Td-6d-2h, giving Gimbel a set of Tens. Reiman would need runner-runner quads or a runner-runner diamond flush to stay alive in the tournament.
The turn brought the 8h, giving Reiman a set of eights. Reiman now had one out to stay alive in the event - the 8 of spades.
The river brought the Jack of Spades, and Gimbel took down the tournament with his set of Tens. Reiman, who came extremely close to winning, had to make do with his $1.75 million dollar consolation prize.
Here is how the final table finished out on Monday:
1. Harrison Gimbel, $2.2 million dollars
2. Tyler Reiman, $1.75 million dollars
3. Barry Shulman, $1.35 million dollars
4. Benjamin Zamani, $1.0 million dollars
5. Ryan D'Angelo, $700k
6. Aage Ravn - $450k
7. Zachary Goldberg - $300k
8. Thomas Koral - $201k
Barry Shulman continued his recent hot streak in this event, and now has over $2.6 million dollars in tournament cashes in the last four months (he also took down the 2009 WSOPE main event for about $1.32 million dollars in late September).
Congratulations to everyone who managed to cash in this event.
--
Filed Under:
Tournament Results