Cole South Up Over $1.6 Million on Full Tilt Poker in February
Published on February 24th, 2010 4:00 pm EST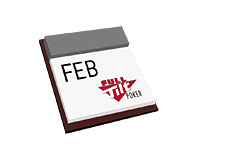 Cole South has continued his white-hot start to 2010 on Full Tilt Poker, banking over $1.6 million over 15,439 tracked hands so far this month.
Add that to his January profits and Cole South is currently up over $3.13 million in 2010, less than two months into the year.
Alexander "PostFlopAction" Kostritsyn has also dominated so far in February, banking an impressive $1.55 million over 27,513 tracked hands this month. Kostritsyn, who took down the 2008 Aussie Millions main event for about $1.4 million, is currently up about $2.56 million in 2010 on Full Tilt Poker.
"NEKOTYAN" (+730k), "PixKim" (+678k) and Phil "OMGClayAiken" Galfond (+581k) currently round out the list of the top five most profitable cash game players on Full Tilt Poker so far in February. Hac "trex313" Dang (+548k), Phil Ivey (+400k) and Ashton "theASHMAN103" Griffin (+312k) have all enjoyed strong starts to the month as well.
--
Brian Hastings has lost more than any other player on Full Tilt Poker so far in February, dropping a total of $1.073 million over 5,902 tracked hands.
Most of this money was lost to "Isildur1", the mysterious Swedish player who dropped over $4 million to Hastings in a single session last year.
Patrik Antonius, who completely dominated the Full Tilt cash games last year, has dropped just over a million dollars on the site in February. This has just added to his losses for the year, which currently stand at $2,767,490.55 over 30,341 tracked hands.
Brian Townsend (-901k), Di "Urindanger" Dang (-825k) and "
world1969
" (-436k) have all gotten off to slow starts this month as well.
Source:
HighStakesDB.com
--
Filed Under:
Cash Games