Is Gus Hansen In For a Repeat of 2009?
Published on March 19th, 2010 11:47 pm EST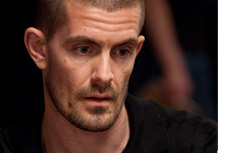 After getting off to a very strong start in 2010, Gus Hansen has seen his fortunes reverse, and is now up about $370,000 this year on Full Tilt Poker.
Sound familiar? It should, as this is exactly what happened to Gus Hansen in 2009. He got off to a red-hot start, only to lose all of his profits (and then some). By the time that 2009 was over, Hansen was the biggest loser on Full Tilt Poker, having dropped nearly $5.6 million over 256,418 tracked hands.
2010 seemed like it might be a rebound year for Hansen, as "The Great Dane" managed to win about $2.5 million over the first 1 1/2 months of the year.
Over the past month however, the wheels have come off for Hansen, as he has lost nearly $2 million ($1,997,363.67 to be exact) over 37,112 tracked hands. For somebody who was clearly struggling with their confidence last year, this sudden downswing has to be especially painful.
Now, after getting off to such a strong start, Gus is perilously close to turning negative for the year.
In 2009, Gus Hansen got off to a blazing start on Full Tilt Poker, taking home nearly $2.8 million over 30,390 tracked hands in the month of January.
Things went from great to horrible for Hansen after that, as he managed to lose a mind-boggling $8.36 million throughout the rest of the year. From February 1/09 to December 31/09, Hansen lost just over $37 for every hand that he played on the site. He seemingly lost money in every session that he played, and the losses were clearly wearing him down by the end of the year.
Is Hansen destined to repeat last year's performance (strong start, horrible finish), or will he be able to turn things around?
Source:
HighStakesDB.com
--
Filed Under:
Cash Games