Patrik Antonius Back on Track in 2010
Published on August 1st, 2010 3:21 am EST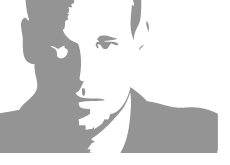 During his run as a high stakes cash game player, Patrik Antonius has managed to turn in remarkably consistent results. Despite playing against some of the best poker players in the world on a regular basis, Antonius has somehow managed to remain profitable, year after year.
That's why Patrik's start to 2010 was so unusual. Every player will go through downswings - it's just part of poker. But to see Patrik Antonius as the biggest loser on Full Tilt Poker through the first three months of the year - it just didn't look right.
Not only did Antonius manage to drop $3 million on Full Tilt Poker from Jan 1 to Mar 31, but he was also getting hammered in the "durrrr Challenge". Many people figured that Antonius would be able to battle back and make the challenge interesting, but it didn't happen. The first 2-3 months of 2010 saw Antonius give up even more ground in the challenge, and he soon found himself sitting in a hole that would be nearly impossible to climb out of. In addition to being down $3 million on FTP in just three months, Antonius was also on the verge of having to cough up an additional $500k to Tom "durrrr" Dwan for losing the challenge.
The first three months of the year were really bad for Antonius, but the next four months would see him turn things around in dramatic fashion.
To start, Antonius seems to have given up on the "durrrr Challenge". The two players haven't played a hand in the challenge since April 30th, and Dwan is already busy making plans for his second (and maybe even third) challenge. I wouldn't be surprised if Antonius has thrown in the towel and settled his bet with "durrrr" at this point. Patrik's retreat from the "durrrr Challenge" seems to have done wonders for his results in other games.
From April 1st until July 30th, Antonius has made more money ($3.5 million) than any other player on Full Tilt. The $3 million loss has been completely wiped out and replaced with a total profit of over $500k. Not a bad turnaround at all.
Patrik Antonius also enjoyed some incredible success at the 2010 World Series of Poker, even though he only cashed in one event (main event, 601st) himself.
Antonius reportedly staked both Michael "The Grinder" Mizrachi and Robert Mizrachi in the $50,000 Poker Player's Championship. "The Grinder" went on to take down the event for a $1.56 million payday, while Robert Mizrachi finished in fifth place for $341k. If Antonius did in fact stake the brothers for this event, then he would have walked away with a very nice payday.
There is also the chance that Antonius staked "The Grinder" in the main event as well. If that's the case, then Antonius might be up for an even bigger payday if Mizrachi can do well at the final table in November.
All in all, not a bad comeback for Antonius over the past couple of months.
Source:
HighStakesDB.com
--
Filed Under:
Cash Games