Niki Jedlicka Makes $500k+ in Single Day
Published on August 8th, 2010 8:44 am EST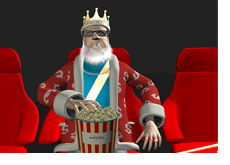 Before "martonas" and "Isildur1", there was "Kaibuxxe".
In 2007, nobody made more money on Full Tilt Poker than "Kaibuxxe". "Kaibuxxe", who seemingly appeared out of nowhere, quickly made a name for himself in the high limit Pot Limit Omaha games on Full Tilt Poker. Not only was "Kaibuxxe" very good, but he was also fearless, doing battle against some of the top poker players in the world ("Kaibuxxe" had a few memorable battles against Phil Ivey in 2007).
"Kaibuxxe", as mentioned, finished 2007 as the most profitable cash game player on Full Tilt Poker, making approximately $3.2 million over 63,936 tracked hands.
Actually, the "Kaibuxxe" alias finished 2007 as Full Tilt's biggest winner. The man behind the alias, Niki Jedlicka, wasn't so lucky.
Full Tilt Poker took notice of the meteoric rise of "Kaibuxxe" and inked the man behind the alias, Niki Jedlicka, to a deal. The "Kaibuxxe" alias was retired and replaced by the new "red" pro, Niki Jedlicka.
After inking his deal with Tilt, Jedlicka went on an immediate downswing, losing over $1.6 million through the rest of 2007. Jedlicka and Ivey engaged in a memorable Christmas Day battle that year, with Ivey winning over $500k in just over an hour of play.
At the end of 2007, Jedlicka quietly retreated from the high stakes games on Full Tilt, and really wasn't heard from again until the summer of 2009.
In July of 2009, Jedlicka went on a run that saw him win over $1.5 million in just four days. His profits had come at the expense of some of the best players in the world, including Patrik Antonius, Di "Urindanger" Dang and Tom "durrrr" Dwan.
Through the first 24 days of July/09, Jedlicka was up over $1.2 million. By the end of the month, his luck had turned and his profits had been reduced to less than $100k.
Once again, Niki Jedlicka had made a big run, only to give a substantial portion of his profits back.
--
Is Niki Jedlicka in the midst of another big run on FTP?
According to HighStakesDB.com, the player formerly known as "Kaibuxxe" made nearly $600k on FTP yesterday.
It will be interesting to see if Jedlicka can make another run on Full Tilt Poker.
If he does make another run, the big question will become - can he keep his money this time?
Source:
HighStakesDB.com
--
Filed Under:
Cash Games