Gus Hansen's Troubles on Full Tilt Poker Continue
Published on August 14th, 2010 3:12 am EST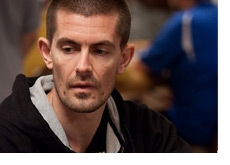 Since the beginning of 2008, Gus Hansen is down nearly $7 million on Full Tilt Poker.
Gus Hansen has posted the biggest loss (-$6,989,480.00) of any single account on Full Tilt Poker since January 1st, 2008. Hansen has lost more than "lady marmelade" (-$6.6 million), "patatino" (-$4.3 million) and "elmariachimacho" (-$4.2 million) on FTP over the past 2 1/2 years. If it weren't for the fact that "lady marmelade", "patatino" and "elmariachimacho" all likely belong to the same person (Guy Laliberte), Gus Hansen would be the single biggest loser on FTP since the beginning of 2008.
After getting off to a torrid start in 2009 on Full Tilt Poker, Hansen ended up as the site's biggest loser, dropping over $5.5 million over a total of 256,418 tracked hands. This loss was particularly painful for the "Great Dane", as he had made over $2.2 million in profits over the first two months of the year, only to go on a $7 million+ downswing.
2010 has been more of the same for Hansen. At the end of February, Gus was up over $1.8 million over a total of 73,237 tracked hands. From the beginning of March until August 12th, Hansen has managed to drop over $2.6 million and is now in the red for the year.
According to HighStakesDB.com, Hansen's stats are even worse if you include his 2007 results as well. From January 1st 2007 - August 12th 2010, Hansen has reportedly dropped over $7.7 million on FTP over a total of 846,905 tracked hands. Compare these results to Phil Ivey, who has made nearly $19 million on the site over the same period of time.
Since the beginning of 2007, Hansen has played nearly 850k hands on Full Tilt Poker that have been tracked by HighStakesDB.com. For each of the 850k hands that he has played over that time, Hansen has lost an average of a little over $9 per hand.
Here is a breakdown of Hansen's results from 2007 until present day:
2007, -728k, 169,079 hands
2008, -619k, 219,425 hands
2009, -5.57 million, 256,418 hands
2010, -795k, 201,983 hands
--
When it comes to his business dealings (sale of Pokerchamps, reported stake in Full Tilt Poker), Gus Hansen has been very successful.
When it comes to his "live" tournament results, Hansen has also done very well for himself, raking in over $7.5 million in total cashes over the course of his career.
Full Tilt Poker is a different story though, as "The Great Dane" has sustained heavy losses over the past 3 1/2 years. You have to wonder how long Gus will continue to play in the high stakes games on FTP if this continues..
Source:
HighStakesDB.com
Photo: GreasieWheels
--
Filed Under:
Cash Games