Gus Hansen Continues To Get Killed on Full Tilt Poker
Published on October 12th, 2010 7:37 am EST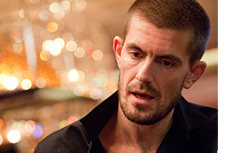 According to HighStakesDB.com (link below), Gus Hansen has dropped nearly $10.4 million on Full Tilt Poker over the past two years.
According to the site, Hansen lost $10,396,380.00 from October 11th, 2008 to October 10th, 2010. This massive loss came over a total of 606,321 tracked hands, meaning that Hansen lost about $17 for every hand that he played on Full Tilt over the past two years.
Phil Ivey and Patrik Antonius, on the other hand, have both made in excess of $10 million on FTP during that same period of time.
Hansen keeps going on heaters that make you think that he is about to bust out of his slump, but then he will give all of that money back and more.
During the first two months of 2009, Gus made over $2.2 million on Full Tilt, making him the second most profitable player on the site over that time.
The last ten months of 2009 were a complete disaster for Hansen, as he dropped nearly $7.8 million. Hansen, after getting off to a great start, finished 2009 with more losses ($5.57 million) than any other player on Full Tilt.
2010 has been more of the same for Hansen, as he got off to a very quick start in January and February (+1.8 million), only to go on another massive downswing (-5.45 million). Hansen is currently sitting as the biggest loser on Full Tilt Poker through the first 9+ months of 2010, having dropped over $3.63 million.
--
A few weeks ago, Gus managed to take down his very first World Series of Poker bracelet after outlasting Jim Collopy in the heads-up NLHE event at the World Series of Poker Europe.
Since then, Hansen has lost over $1.5 million on Full Tilt Poker, likely erasing any of the joy that Gus felt after winning his very first bracelet.
Source:
HighStakesDB.com
Photo: GreasieWheels.com
--
Filed Under:
Cash Games