"JHoWn" Takes Down Over $400k In FTOPS XVIII Main Event
Published on November 22nd, 2010 9:59 am EST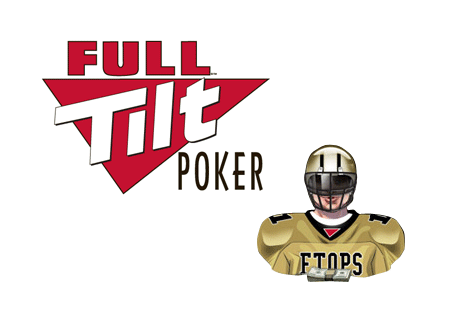 "JHoWn" outlasted 5,022 other players to take down the FTOPS XVIII main event early Monday morning.
"JHoWn", "hilyaki" and "ReifesEisen" agreed to a deal during three-handed play. This deal meant that "JHoWn" walked away with $411,932.13, while "hilyaki" ended up with $337,929.87 and "ReifesEisen" parlayed his third place finish into $380,313.
The final hand of the tournament saw "hilyaki" commit a good portion of his remaining chips with a massive pre-flop raise. After taking a few moments, "JHoWn" pushed all-in and "hilyaki" made the call. The two players turned over:
"JHoWn" - pocket Eights
"hilyaki" - 8d-7d
The board ran out 9h-Ac-2s-3d-Kd, giving "JHoWn" the victory.
--
The final table started out with a number of bad beats.
"UGOTGYPSYD" was bounced from the tournament in 9th place despite getting the last of his stack in pre-flop against a dominated hand. "UGOTGYPSYD" turned over Ad-Qd, while "hilyaki" flipped over Ac-8s.
The board ran out 8c-7d-9c-2c-6d, giving "hilyaki" a pair of Eights and sending a dejected "UGOTGYPSYD" to the rail in 9th place.
The bad beats continued when "macqueen56" committed the last of his stack with pocket Kings. "Leeba3443" decided to make the call with his pocket Fives.
Unfortunately for "macqueen56", the board ran out Qh-Jh-2h-As-5h, giving "Leeba3443" a set of Fives on the river.
"Leeba3443" would end up being eliminated in 7th place though, as his run of luck came to an abrupt end. After losing an all-in pre-flop confrontation QQ < AJ offsuit, "Leeba3443" pushed the last of his stack into the middle holding AJ offsuit. Unfortunately for "Leeba3443", his opponent was holding AK, and "Leeba3443" was sent to the rail in 7th place.
--
In total, 5,023 players turned out for the FTOPS XVIII main event, creating a total prize pool of $3,013,800. The guarantee for the main event, which was hosted by Gus Hansen, was $3,000,000. This was the largest ever prize pool in a FTOPS main event, topping both FTOPS XVI and FTOPS XVII (both had guaranteed prize pools of $3 million, and both ended up with overlays).
Congratulations to "JHoWn" on his hard-fought victory..
--
Filed Under:
Tournament Results