Liv Boeree Profile 2023
Player:
Liv Boeree
--
Born on July 18, 1984, Olivia Boeree is a professional poker player from Kent, England. She is also a model and a television presenter, and her hard demeanor during play has earned her the nickname "The Iron Maiden." To family, friends and fans, she is simply Liv, and she has that rare combination of intelligence, beauty, charisma and earthiness. Liv Boeree is a unique figure in the world of poker.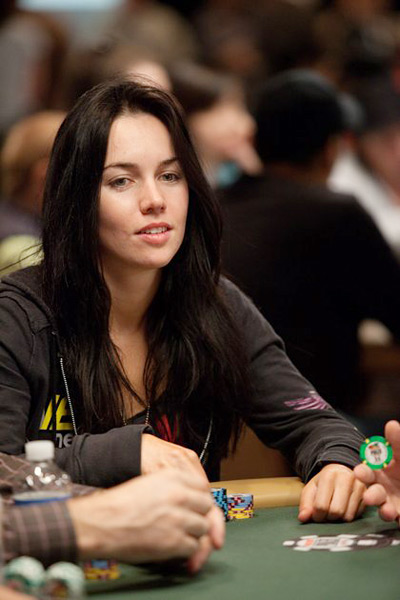 Liv Boeree did not graduate high school with plans of playing poker professionally. Instead, she attended the University of Manchester, where she earned a degree in astrophysics with a First Class Honors distinction. Then, at age 21, she moved to London. She didn't yet have a clear career path, but she was turning a profit playing poker online, and she had some other opportunities in London.
One of those opportunities was an audition in 2005 for a role on Ultimatepoker.com Showdown, a reality TV show for British television. Her big break came when the show selected her. Showdown provided her with a great deal of visibility, but more importantly, it allowed her to refine her game under the tutelage of Annie Duke, Phil Hellmuth and Dave Ulliot.
After the experience on Showdown, Liv turned her attention fully to poker. She approached her online play as if it was a career, and she began playing in high-stakes ring games and high-profile tournaments. It was a process for Liv, and great success was not immediate. Nevertheless, she forged forward, and in May 2008, she broke through by winning the Ladbrokes European Ladies Championship.
At just $42,000, the winnings from that event were modest, but that win was very important. It gave Liv more widespread exposure, and more importantly, it earned her the attention of PokerStars. PokerStars is one of the most successful online poker rooms in the world, and a driving force in live professional play. Although Liv hadn't accomplished much yet, they saw in her an investment in the future.
After accepting the PokerStars sponsorship, Liv felt the effects immediately. Just a short time later, she was able to attend the World Series of Poker (WSOP), which might not have been otherwise possible. At the WSOP, Liv earned three cashes - $1.5K, $2.8K and $4.1K. These weren't huge wins, but it was invaluable experience. Several months later, she attended the Aruba Classic with PokerStars, winning $5.5K in the process.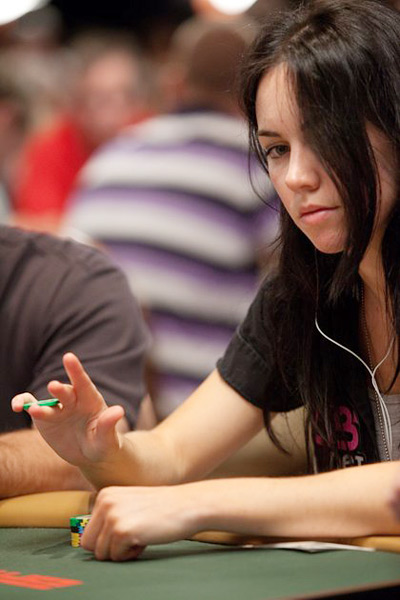 In 2009, things began picking up for Liv. First, she won $19K AUD and finished seventh at the $1,500 NLH (No Limit Hold 'em) Bounty event of the Aussie Millions. Then in April, she made two final tables in preliminary events for the World Poker Tour (WPT) Championships, which in total, earned her another $23K. She also won a $25K seat at the WPT Main Event, and she converted that opportunity into a 37th-place finish and $41K.
The following year, 2010, Liv's biggest moment came. In April, Boeree attended the European Poker Tour (EPT) in San Remo and won it all. With that victory, she became the third woman to win an EPT title. In addition to €1,250,000 in winnings, the victory earned her a great deal of global exposure. Boeree used that fame to launch "Poker in the Park," a poker-themed festival in London that attracts people from all over the world.
Liv Boeree wasn't done with 2010 after that. She also attended EPT London, and she claimed £51,330 finishing second to Jens Thorson in the NLH event. That final table received a great deal of attention, and although Liv came up a little short, it was extremely exciting. Throughout her career, Liv has had the touch for turning relatively minor accomplishments into events that grab the poker world's attention.
After appearing on the Showdown show, Liv got other TV opportunities. In 2006, she appeared on the show Codex, and in 2007, she appeared as a player on the ITV show Golden Balls, where she won £6.5K. Those spots led to modeling appearances in mainstream magazines, such as a three-page spread in Loaded Magazine and a photo shoot and online feature for Maxim Magazine.
Now, Boeree is the current co-host a weekly UK television show: The UK and Ireland Poker Tour. That commitment takes up a great deal of her time, and it's arguably a big reason why 2011 was as uneventful as it was - she did win nearly $150K at the PokerStars Sunday Warm-Up. Nevertheless, Liv refuses to use that as an excuse. She has committed to a more successful 2012, and she's expanding her poker schedule in order to make it possible.
To date, Liv Boeree has earned more than $2,100,000 in live play alone, and that makes her one of the most successful female poker players ever. In her free time, Liv is very active on Twitter, and she has truly embraced social media as a way of connecting with her fans and peers. Liv is also a prominent member of Team PokerStars Pro, and you can often find her playing at PokerStars.com using the handle Liv Boeree.
Career Highlights
- 2008 - European Ladies Championship $2K No Limit Hold 'em - 1st $42,000
- 2009 - Aussie Millions $1.1K AUD No Limit Hold 'em - 7th $13,426
- 2009 - Five Star World Poker Classic $1.5K No Limit Hold 'em - 3rd $17,090
- 2009 - WPT Five Star World Poker Classic $25K Main Event - 37th $40,855
- 2010 - PT San Remo €5K Main Event - 1st $1,698,300
- 2010 - English Poker Open £3.5K Main Event - 12th $14,656
- 2011 - PokerStars Sunday Warm-Up - 1st $147,780
Recent Articles That Mention
Liv Boeree
:
Jason Somerville Announces Departure From Pokerstars
Liv Boeree, Igor Kurganov Cut Ties With Pokerstars
Patrik Antonius, Gus Hansen, Bertrand Grospellier Turn Out For €111,111 High Roller for One Drop WSOPE Event
Daniel Negreanu Falls Short in Bid To Win 7th World Series of Poker Bracelet
Big Names Making Deep Runs in Pokerstars Championship Monte-Carlo Main Event
View all Poker Profiles