Who is MR B 2 U SON?
Player:
MR B 2 U SONReal Name:
David Benyamine
Also Plays Under:
Benyamine has played under a raft of different names on Full Tilt Poker, including:
"MR B 2 U SON", "David Benyamine", "ballsrider", and "magicpitch1"
David also occasionally plays under the "magicpitch1" alias on Pokerstars. There was also a rumor that Benyamine played under the "str8flushin5" account on Pokerstars earlier this year.
Online Notes:
The "MR B 2 U SON" account is currently down over $1.24 million dollars since turning up on Full Tilt Poker (current until December 12th).
The account has lost almost half of that money in high-stakes No Limit Hold'em, which is typically one of Benyamine's weakest games. This $589k loss has come over just 3,279 hands.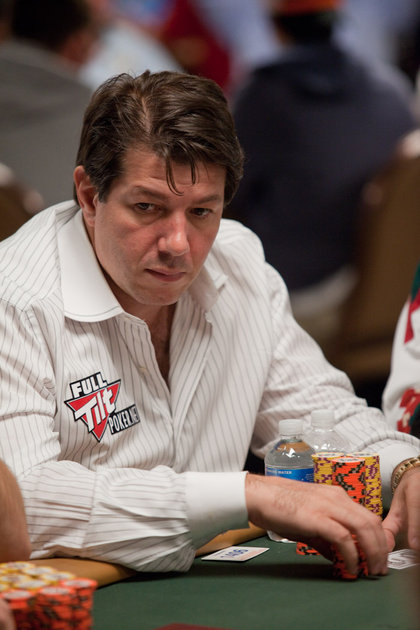 Another $463k has been lost in the high-stakes HORSE games so far this year over 11,106 hands.
That being said, David Benyamine is certainly one of the most successful online poker players of all time. The "David Benyamine" account is currently up almost $3 million dollars in 2008 - subtract the losses that the "MR B 2 U SON" account has sustained, and Benyamine is still up almost $2 million dollars on the site this year.
If you take the results back to the beginning of 2007, Benyamine has done even better. The "David Benyamine" account alone is up over $4 million dollars since that time, and that doesn't include all of his various other accounts, most of which did very well as well.
Note: Benyamine's Kryptonite seems to be Omaha Hi/Lo. Since the beginning of 2008, David has lost an astonishing $6 million dollars in Omaha Hi/Lo. The ironic part about this? Benyamine won a WSOP bracelet in Omaha Hi/Lo earlier this year.
Live Notes:
David "MR B 2 U SON" Benyamine has over $3.3 million dollars in lifetime tournament cashes.
2008 has been a particularly good year for the French-born poker player, as he has collected over $2.1 million dollars in total cashes. This included his first World Series of Poker bracelet (in the aforementioned $10k Omaha Hi/Lo Split event) and a second place finish at the $15k Bellagio Cup IV main event. These cashes were for $535k and $840k, respectively.
Benyamine also took down the 2003 Grand Prix de Paris (WPT) main event in 2003, taking home $410k for his efforts.
David regularly plays in the biggest cash games in Las Vegas, and is expected to take part in the newest season of "High Stakes Poker".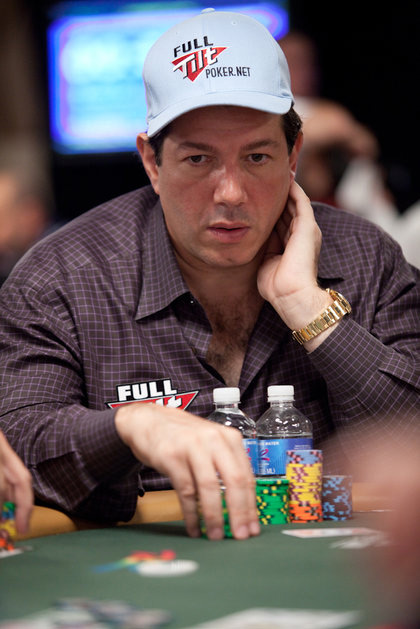 Other Notes and Info:
David is engaged to Erica Schoenberg.
Benyamine is no longer a "red" Full Tilt pro, resulting in his name change to "MR B 2 U SON". David has hinted that he has signed a new sponsorship deal with another room, but no details have been released as of yet. Speculation has Benyamine landing with either Pokerstars or Betfair.
Photo: GreasieWheels
Recent Articles That Mention
MR B 2 U SON
:
"Trex313" Up Big, "durrrr" Down Big So Far in 2009
View all Online Poker Profiles