Who is nanonoko?
Player:
nanonokoReal Name:
Randy Lew
Also Plays Under:
Plays under the "nanonoko" account on Full Tilt Poker as well, but spends the vast majority of his time on Pokerstars.
Online Notes:
"nanonoko" is a legend in the online poker world.
"nanonoko" is best known for putting in INSANE amounts of volume on Pokerstars. According to Pokerstars.com, "nanonoko" was able to achieve "Supernova Elite" status in both 2008 and 2009 due to his ability to 24-table short-handed No Limit Hold'em cash games. "nanonoko" isn't just a player who looks to break even while multi-tabling so that he can make his money from rewards or rakeback - he actually makes very good money at the tables, in addition to all of the benefits he receives from putting in so many hands.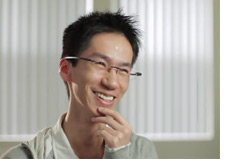 According to Pokertableratings.com, Randy "nanonoko" Lew is up approximately $1.2 million on Pokerstars since August of 2008. Over this time, "nanonoko" has played approximately 3 million hands. Let's break out the calculator and do the math - this means that "nanonoko" has played an average of 167,000 hands per month during that time, or around 5,555 hands per day. Even more impressively, "nanonoko" has managed to still earn an average of 3.16 BB/100.
In addition to the 3 million hands or so that "nanonoko" has put in on Pokerstars since the summer of 2008, he has also played an additional 200k hands or so on Full Tilt Poker (-$144k).
Randy Lew's game of choice definitely seems to be short-handed NLHE. "nanonoko" is up about $340k playing $2/$4 NLHE since August of 2008 on Pokerstars, $363k playing $3/$6 NLHE and $479k playing $5/$10 NLHE. Unbelievably consistent results.
"nanonoko" will occasionally play something different, like HU NLHE, PLO or Limit Hold'em, but short-handed NLHE is certainly his game of choice.
Lew's success on Pokerstars has paid off in additional ways as well.
As mentioned, "nanonoko" achieved Supernova Elite status in both 2008 and 2009, meaning that he raked in significant additional monetary gains in both years. Not only that, but Lew's spectacular results (and significant generation of rake for Pokerstars) allowed him to earn a spot on "Team Pokerstars Online".
Live Notes:
As far as I can see, Randy Lew does not have any live cashes under his belt as of yet. That being said, he has spent most of his time playing online, so this is not really a surprise.
Lew is playing on playing more live events in 2010, including the NAPT Venetian, EPT Monte Carlo and World Series of Poker main event.
Other Notes and Info:
"nanonoko" has stated that he plans on achieving Supernova Elite once again in 2010.
Randy Lew was a competitive video game player before being introduced to the world of poker by Hevad Khan.
"nanonoko" was studying Managerial Economics at UC Davis before discovering the world of online poker.
Photo:
PS Randy Lew Profile
Recent Articles That Mention
nanonoko
:
Randy "nanonoko" Lew Leaves Pokerstars
Randy "Nanonoko" Lew Wins APPT Macau Main Event
Randy Dorfman Leads 2011 Aussie Millions Main Event Heading Into Final Day
View all Online Poker Profiles