Who is Urindanger?
Player:
UrindangerReal Name:
Di Dang
Also Plays Under:
Although he spends most of his time playing under his alias of "Urindanger" on Full Tilt Poker, Dang is also known to spend some time playing as "
Ilvdnfl
" on Pokerstars.
Online Notes:
"Urindanger" is easily one of the most successful high-stakes cash game players over the past couple of years. He is remarkably consistent and rarely turns in a losing month on Full Tilt Poker, despite playing at the highest stakes possible.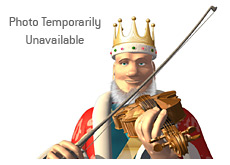 "Urindanger" is so successful that many players refuse to play him in heads-up action. "Urindanger" was forced to start playing Pot Limit Omaha in order to get any action, as he is virtually unbeatable in No Limit Hold'em (especially heads-up).
Di "Urindanger" Dang was the fourth most successful high-stakes cash game player on Full Tilt Poker in 2008. He won approximately $3.7 million dollars over 168,811 tracked hands. Dang won $1.75 million dollars in No Limit Hold'em, and an additional $1.9 million dollars in Pot Limit Omaha. The vast majority of his hands came in Pot Limit Omaha, mostly because of the refusal of other players to engage him in heads-up No Limit Hold'em.
Since the beginning of 2007, Dang is up $4.95 million dollars on Full Tilt over 310,315 tracked hands.
Live Notes:
There are no results in the Hendon Mob database for Di Dang - I don't believe that he has ever cashed in a major "live" poker tournament.
You have to wonder just how many wins Dang could rack up if he chose to participate more in "live" tournaments - however, he seems perfectly happy just sticking to cash games.
The only thing that we can offer you in terms of Di Dang's live play is this video involving himself and Daniel Negreanu from the 2007 World Series of Poker. Daniel Negreanu offers some advice to Dang, almost certainly unaware of who Dang is. Dang appears about 28 seconds into the video.
Other Notes and Info:
Di Dang is the brother of Hac Dang, who plays under the alias of "trex313" on Full Tilt Poker. The two brothers share a bankroll, and will never sit in the same game together.
Here is an interview
with the two brothers from Cardplayer TV.
Recent Articles That Mention
Urindanger
:
Patrik Antonius Dominating Full Tilt Poker Post-"Black Friday"
January High Stakes Update: "URnotINdanger2" and "Urindanger" On Top
FTP High Stakes Update: Patrik Antonius On Top in November
Is Gus Hansen Making a Comeback?
October High Stakes Update: "durrrr" Up a Million, Gus Hansen Down Big
View all Online Poker Profiles