Who is URnotINdanger2?
Player:
URnotINdanger2Real Name:
Scott Palmer
Also Plays Under:
Scott "URnotINdanger2" Palmer has done a good job of keeping himself out of the spotlight, but has recently started revealing himself to the public. Palmer also plays on Pokerstars under the alias of "
URnotINdanger
".
Online Notes:
"URnotINdanger2" is frequently seen on Full Tilt Poker playing $5/$10, $10/$20 and $25/$50 No Limit Hold'em and Pot Limit Omaha. "URnotINdanger2" likes to have many tables going during each session, which means that he logs a very high number of hands on Full Tilt Poker every month.
According to PokerTableRatings.com, "URnotINdanger2" has played over 1.2 million hands on Full Tilt Poker over the past couple of years. The results? A total profit of over $1.6 million.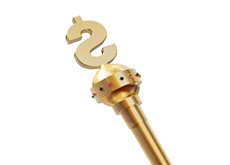 What might be even more impressive is the fact that Palmer's profits have been evenly distributed over Pot Limit Omaha and No Limit Hold'em. Usually a player is stronger in one game than the other, but "URnotINdanger2" seems to be equally good in both.
Over the past couple of years, "URnotINdanger2" has made approximately $846k playing NLHE on Full Tilt Poker, and an additional $801k playing Pot Limit Omaha.
"URnotINdanger2" definitely seems to prefer short-handed and heads-up games.
According to HighStakesDB.com, the largest pot that "URnotINdanger2" ever won ($176,769) came in a $200/$400 HU NLHE game against Tom "durrrr" Dwan.
After a bit of pre-flop raising, there was $7,200 in the pot when the flop came:
6h-8d-Qd
"durrrr" checked, "URnotINdanger2" bet, "durrrr" raised and "URnotINdanger2" called.
There was $44,400 in the middle when the turn brought the:
Kh
"durrrr" led out with a bet of $24,400 and "URnotINdanger2" just called.
The river brought the 4c. "durrrr" bet the rest of his stack and "URnotINdanger2" snap-called. The two players flipped over:
"URnotINdanger2" - 7h-5h
"durrrr" - Qh-Ac
Live Notes:
Palmer is just 19 years old (he turns 20 in July of 2010). I wasn't able to locate any "live" cashes for Palmer - when he goes to a casino, he seems content to just play in cash games. It will be interesting to see if Palmer tries out the tournament circuit, especially after building up a substantial bankroll over the past couple of years.
Other Notes and Info:
-born in July of 1990
-homeschooled
-started playing poker when he was 15 years old
-Took just 1 1/2 years to move from 0.25/0.50 to $100/$200
-lives in College Park, Maryland
-instructor on PokerNews Strategy
-is apparently good friends with "jungleman12"
Recent Articles That Mention
URnotINdanger2
:
Phil Ivey is Winning Again in 2011
January High Stakes Update: "URnotINdanger2" and "Urindanger" On Top
FTP High Stakes Update: Patrik Antonius On Top in November
Big Pot Limit Omaha Game Breaks Out on Full Tilt Poker
August High Stakes Update: "durrrr", Phil Ivey on Top
View all Online Poker Profiles