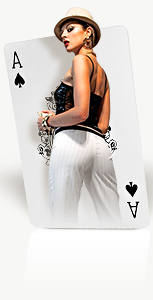 Definition of Session



What does the term "session" mean as it applies to the world of poker? What is the definition of the term "session"?

In poker, a "session" is the period of time in which you play a game (or games) of poker. A session begins when you play your first hand, and a session ends when you decide to take anything more than a short break.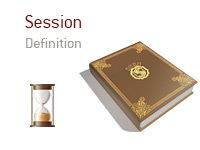 For instance - let's say that you sit down to play some online poker. You decide that you are going to sit at four tables of $1/$2 No Limit Hold'em.

After four hours, you decide to take a break and go and get some lunch. The four hours that you just played was a "session". For instance, you could say "I ended up making over $1,000 during that four hour session" or "I always play my best poker right at the end of a session, I'm not sure why."

--

Another example - some people will have a "maximum pain" point for any session. For instance, you may decide that you are not willing to lose more than $500 in any single session.

You sit down at your local casino and decide to play in a $1/$2 No Limit Hold'em game. After a rough first hour, you are down $500.

Despite the fact that you were planning on playing for much longer, you decide that today is not your day, so you pack up your things and leave the casino. You decided ahead of time that if you dropped $500 during your "session", you would leave and go home.


Recent Articles That Include The Term Session:


Shares of Bwin.Party Collapse After Potential Buyers Reportedly Back Off

Shares of Amaya, Inc. Down 18% After Securities Investigation Revealed

Pokerstars Makes It Official: Sports Betting and Casino Games Coming To Pokerstars.com

Gus Hansen Surpasses $20 Million in Cash Game Losses on Full Tilt Poker

Phil Ivey Sued By The Borgata for $9.6 Million


Back to the Poker Dictionary





| | | |
| --- | --- | --- |
| | TOP POKER ROOM REVIEWS & BONUSES | |