Who are the Owners of Full Tilt Poker?
Q: Who Owns Full Tilt Poker?
A:
Note:
Pokerstars completed a purchase of Full Tilt Poker in the summer of 2012. Full Tilt Poker is now owned by Pokerstars, but Full Tilt Poker is being run as a separate entity.
--
One of the most common questions that we receive is: Who owns Full Tilt Poker?
Let's start by saying this - only the owners of Full Tilt Poker know the exact ownership structure of the company. There are multiple companies involved in the Full Tilt Poker organization, and every person who owns a stake in Full Tilt Poker very likely owns their stake through an offshore company.
The people who are at the top of the Full Tilt Poker food chain are very smart people, and there is no doubt that they went to great lengths to properly structure their ownership stakes in order to avoid trouble in the United States.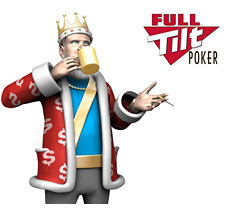 When Clonie Gowen sued Full Tilt Poker back in 2008, she named a number of different companies and individuals in her lawsuit.
The companies that she named were: Tiltware, Inc., Pocket Kings Ltd. and Kolyma Corporation.
Tiltware, Inc. is the company that developed the Full Tilt Poker software. Pocket Kings Ltd., according to their web site, "provides Technology and Marketing consulting services to the online poker industry and one of the fastest growing online poker sites, Full Tilt Poker". I'm just guessing here, but it seems as though Kolyma Corporation AVV is the company responsible for processing Full Tilt's deposits and withdrawals, amongst other things, as they sued Intabill (Daniel Tzvetkoff's company) back in 2009.
Assuming that Kolyma Corporation is the main guts of the Full Tilt Poker operation, it would be likely that this company would pay a licensing fee to Tiltware, Inc. for use of the Full Tilt Poker software, as well as ongoing fees to Pocket Kings Ltd. for marketing and consulting services.
I would assume that the "owners" of Full Tilt Poker own fairly transparent stakes in Tiltware, Inc. and Pocket Kings Ltd., and offshore ownership stakes in Kolyma Corporation AVV. This is just strictly guesswork though.
To get an idea of the likely owners of Full Tilt Poker, let's look at the individuals that were named in Gowen's lawsuit from 2008:
Ray Bitar, Howard Lederer, Andy Bloch,
Phil Ivey
, Chris Ferguson, John Juanda, Phil Gordon, Erick Lindgren, Erik Seidel, Jennifer Harman,
Mike Matusow
, Allen Cunningham, Gus Hansen and
Patrik Antonius
.
Tom Dwan was added to "Team Full Tilt" after Gowen's lawsuit was filed. "durrrr" is very likely an equity holder in FTP as well.
Gowen claims that a 2004 meeting was held in Phil Ivey's suite at the Golden Nugget, and that many of the members of "Team Full Tilt" were present at the meeting. She also claims that Howard Lederer was leading the meeting.
It's probably pretty safe to assume that all of the names above have some sort of ownership stake in the Full Tilt Poker operation, although it would be nearly impossible to prove this.
Assuming that the names above own stakes in the Full Tilt Poker operation, it is likely that Howard Lederer, Ray Bitar, Chris "Jesus" Ferguson,
Erik Seidel
and Phil Ivey own some of the largest pieces of the operation.
As I said earlier, I'm strictly just guessing about the information listed above - I have no insight into the Full Tilt Poker operation.
Back to
Answers