Definition of Busto
What does the term "busto" mean in the world of poker? What is the definition of the term "busto"?
In poker, going "busto" means that you have lost your entire bankroll.
For many poker players, their poker bankroll is also their "life" bankroll, so going "busto" would obviously be a disaster for most poker players.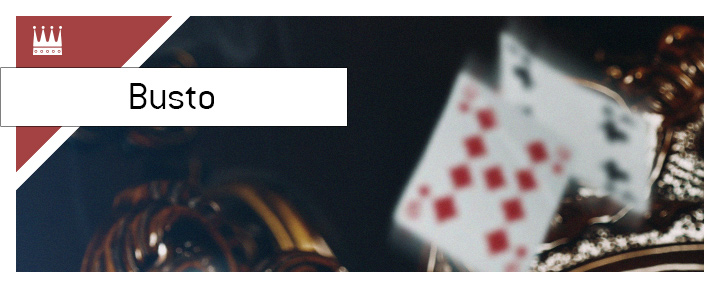 The smart poker player will have a poker bankroll and a bankroll for the rest of their life to cover living expenses, etc. In addition, a player with proper bankroll management skills will move down in stakes if they are having a bad run of things. Many poker players, especially those from the "old school", will simply keep playing at the same stakes if things are going poorly, hoping to turn their luck around. This is why many of the "old school" players went bust numerous times over the course of their careers, while the younger online players tend to do a better job of bankroll management.
The poker world is one where debts are commonplace, so even if a player goes "busto", this likely means that they are not out of the game. Many players who have incinerated their bankrolls will move to staking deals until they are able to build their money back up.
Debts in the poker world are a very big problem, and there are some very well-known players that have not only gone busto numerous times over the course of their career, but also owe very big chunks in money to other poker players. This is the seedier side of the poker world that is often not talked about.
One of the best ways to avoid going "busto" is to practice proper bankroll management. In addition, having another source of income, such as Twitch.tv income or even a job on the side, is another great way of keeping yourself bankroll intact.
--
Recent Articles That Include The Term
Busto
:
2,101 Players Turn Out For First Open World Series of Poker Event of 2012
Love Letters to Joe
Taylor Caby and Jay Rosenkrantz Announce Plans to Develop Online Poker Documentary
Poker King News Update: EPT San Remo, "Jennicide", "Ziigmund" and More
Back to the -
Poker Dictionary