Definition of Reg
What does the term "reg" mean in the world of poker? What is the definition of the term "reg" in the poker world?
In poker, a "reg" is a shortened version of the word "regular", which refers to a player who frequently participates in games.
The opposite of a "reg" is a casual player who might stop in to play a few hands on a Friday night.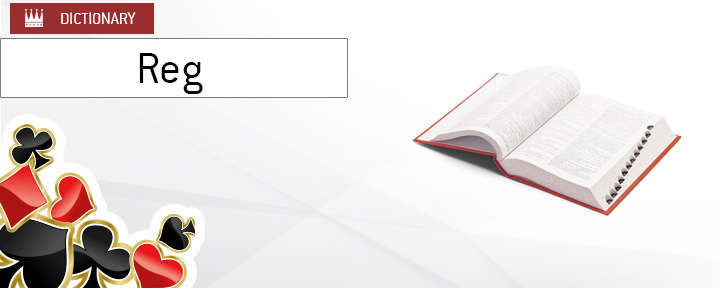 Successful players will get in the habit of tagging other players at the table. If you tag somebody as a "reg", this likely means that they are better than the average player, whereas a casual player will possess a lower level of skill.
The thought process is that a regular player should be avoided in close spots, as they will more than likely have a strong holding than a casual in that situation, and will be less prone to making mistakes.
There is such a thing as a bad reg, and these people are usually known as whales. These are regulars who just enjoy playing poker and losing money, though these types of players are quite rare.
In most cases, a regular will possess a significantly higher level of skill than your average player.
--
Recent Articles That Include The Term
Reg
:
Pokerstars: Banned Online Players Will Be Barred From Live Events
Jonathan Duhamel Wins Case Against Canadian Taxman
Phil Hellmuth, Tom Dwan Set For "High Stakes Duel III" (Again) on May 12th
Michigan Joins Multi-State Internet Gaming Compact
World Series of Poker 2022 Schedule Released
Back to the -
Poker Dictionary