Bodog Switches Domains After Most Recent DoJ Action
Published on May 25th, 2011 12:05 am EST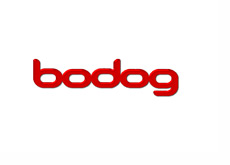 Bodog hasn't yet had their domain seized by the Department of Justice, but they are clearly expecting it to happen.
Earlier today, Bodog started redirecting their Bodog.com domain to Bodog.eu. This comes just one day after the US government seized a second batch of domains, including Doylesroom.com and Bookmaker.com.
In the days leading up to "Blue Monday", both Bookmaker.com and Doylesroom.com seem to have been alerted to the fact that they were about to become the target of a new DoJ action. Doyle Brunson publicly cut ties with Doylesroom.com mere days before the second round of indictments, while Bookmaker registered Bookmaker.ag just a few short days before Bookmaker.com was seized by the US government.
Has Bodog been tipped off to an upcoming DoJ action against the company, or are they just being proactive after this most recent round of domain name and bank account seizures?
Whatever the case may be, Bodog has decided to redirect their Bodog.com traffic to Bodog.eu while they still have control of the *.com domain.
Will Bodog be one of the next companies to face the wrath of the DoJ? Seems like a very strong possibility at this point..
--
Filed Under:
Poker Legal Issues