Regulated Online Poker in the United States Put on Hold
Published on February 17th, 2012 9:50 pm EST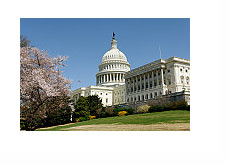 There was optimism last week that online poker legislation would be attached to the payroll tax bill.
There were rumors that there had been an agreement between Harry Reid and Jon Kyl to add an online gaming amendment to the payroll tax bill. There were also rumors that Nevada Governor Brian Sandoval had been calling "top casino execs" to inform them of the agreement between Kyl and Reid.
In the end, there was no deal, and the payroll tax bill does not contain online poker legislation.
In the end, more disappointment for online poker players in the United States.
According to multiple media reports, Senator Reid was planning on proposing the addition of online poker legislation to the payroll tax bill, but eventually shelved those plans as he didn't want to "put the entire legislation in jeopardy." The passing of the payroll tax bill is seen as a major win for Democrats, and Reid seemingly didn't want to risk having the bill fall apart in an election year.
--
So what's next?
According to this article
, Macquarie Securities gaming analyst Chad Beynon believes that the legalization and regulation of online poker in the United States has "likely been pushed into 2013".
Since 2012 is an election year, there is fading hope that anything will actually get done on the federal level this year. In the meantime, an increasing number of states will likely pass online gaming legislation this year.
--
Filed Under:
Poker Legal Issues