Calvin Ayre Indicted By Federal Prosecutors in Baltimore
Published on February 29th, 2012 1:25 am EST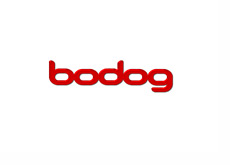 After years of thumbing his nose at the US government, Bodog founder Calvin Ayre has been indicted by federal prosecutors in Baltimore. Prosecutors have accused Ayre of running an "illegal gambling business involving sports betting and conspiring to commit money laundering."
Ayre, James Philip, David Ferguson and Derrick Maloney were all named in the indictment. According to Rod Rosenstein, the US attorney in Baltimore, the four men helped operate an "illegal gambling business from June 2005 to January 2012 in violation of Maryland law".
Rosenstein had this to say in a statement:
"Sports betting is illegal in Maryland, and federal law prohibits bookmakers from flouting the law simply because they are located outside of the country."
According to Forbes.com, "federal prosecutors allege that Ayre conspired to direct at least $100 million in sports gambling winnings by wire and by check to gamblers, working with payment processors located both in the U.S. and elsewhere, such as JBL Services, which processed at least $43 million, and ZipPayments, which processed at least $57 million."
Bodog Entertainment Group has also been indicted, while the Department of Homeland Security has seized Bodog.com.
Bodog.com has been inactive for months now, as preparations were made long ago for the inevitable seizing of the domain name. Customers of the various sites that reside under the Bodog brand umbrella now use domain names such as Bodog.co.uk and Bodog.eu.
--
In a
statement released earlier today on CalvinAyre.com
, Ayre said that this latest action by the US government is an "abuse of the US criminal justice system for the commercial gain of large US corporations".
None of the four men named in the indictment have been arrested as of yet. Ayre has promised that the indictment will not stop his "many business interests globally", or stop him from working on his various charitable projects.
Source: Forbes.com -
Feds Indict Former Online Gambling Billionaire Calvin Ayre
--
Filed Under:
Poker Legal Issues