Bwin.party Expected to Pay $42 Million in Back Taxes
Published on May 23rd, 2012 11:19 am EST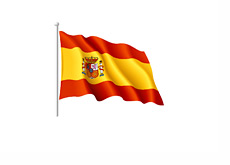 The Spanish government is planning on handing out the first of its online gambling licenses in June.
For online gambling companies such as Bwin.party, Pokerstars and 888, entrance to the newly regulated Spanish market is going to come at a heavy cost, as the Spanish government is seeking payment of "retroactive taxes" covering the period from January 2009 to May 2011.
While it has not been explicitly verbalized by Spain, the general thought is that a successful resolution of the "back tax" payment issue is going to be necessary to gain a license to operate in the Spanish market.
The move by Spain is not a massive surprise given its current financial condition. Spain, along with numerous other Eurozone countries, continues to struggle with its finances and is looking to increase revenues and cut costs wherever it can.
The Spanish government informed companies last month that they would be looking for the payment of back taxes.
The amount of money that some firms will have to cough up is going to be substantial.
Bwin.party (parent company of Party Poker) recently did a "tax self-assessment" and reported that they would pay $42 million.
Numerous other companies, including Sportingbet and 888, are currently involved in discussions with Spanish authorities. Analysts believe that Sportingbet could be forced to pay as much as $32 million, while 888 could have to fork over as much as $20 million.
These are very large sums of money, but the companies involved obviously believe that the payment will be worth it.
Source: Yahoo! Finance -
Spain Moves to Claw Back Taxes From Gaming Firms
--
Filed Under:
Poker Legal Issues