Furst Admits No Wrongdoing As Part of Settlement
Published on November 30th, 2012 4:12 am EST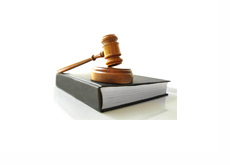 Earlier this week, Rafe Furst settled his civil complaint with the US government.
According to the US government, Rafe Furst was a Tiltware LLC shareholder and one of the members of the company's Board of Directors. The government alleged that Furst received over $10 million in total distribution payments from Full Tilt Poker.
As part of his settlement, Furst agreed to forfeit all of the funds in a Swiss bank account in the name of Telamonian Ajax Trust. Telamonian Ajax Trust is controlled by Furst. The government did not reveal how much money is currently in this account.
In addition, Furst will also pay the US government $150,000. Furst and the government are going to work out a payment schedule for that money.
A few other points of interest from the settlement:
-Furst agreed not to be involved in the operation of any online gambling business in the United States, at least there is a change to the country's online gaming laws.
-Furst admits no guilt
--
Rafe Furst has now settled with the US government and Ray Bitar has been arrested and is currently awaiting trial.
This leaves Howard Lederer and Chris "Jesus" Ferguson - both men are seemingly content to press on in their battles against the US government, and neither man has given any indication that they are looking to settle.
--
Filed Under:
Poker Legal Issues