Federal Online Poker Bill Won't Be Passed This Year
Published on December 15th, 2012 2:50 pm EST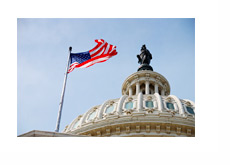 Another year will pass without a federal online poker bill being signed into law in the United States.
According to a written statement that was released earlier this week, Senate Majority Leader Harry Reid has thrown in the towel on passing a federal online poker bill in 2012.
According to Reid, there is still too much work to be done on the bill in terms of building a consensus. The adjournment date for the current session is approaching, which means that time is going to run out before a bill can be signed into law this year. Reid said that "we have simply run out of time in this legislative calendar". The majority of attention in Congress has been on avoiding the upcoming "fiscal cliff", which has left scant little time to try and pass a bill such as the Reid/Kyl online poker bill.
Reid added that he was "disappointed" that a bill wasn't passed into law this year, but that he and Senator Dean Heller remain "committed to this issue and it will be a priority for us in the new Congress."
--
A number of large brick-and-mortar casinos have jumped into the fray over the past couple of years, throwing their weight behind a federal online poker bill. It was thought that this would be the catalyst towards getting a bill passed, but so far nothing has come to fruition.
While the wrangling over a federal bill continues, individual states will likely continue to pass their own legislation. Nevada, for instance, is on the verge of offering online poker within state borders, while states such as New Jersey are soon to vote on their own online gaming bills.
--
It's going to be back to the drawing board for Harry Reid and his online poker bill in 2013.
Source: LVRJ.com -
Internet poker bill effort dead, Reid says
--
Filed Under:
Poker Legal Issues