Governor Christie Issues Conditional Veto of Assembly Bill 2578
Published on February 7th, 2013 6:26 pm EST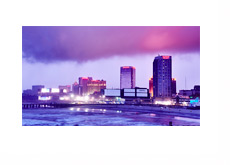 Internet gaming in New Jersey moved one step closer to reality today after Governor Christie's conditional veto of Assembly Bill 2578.
The conditional veto of the bill by Gov. Christie is actually very good news, as all of the issues that Christie wants to see addressed in the final version of the bill are seen as being surmountable.
Some of the recommendations from Governor Christie:
-a sunset of the bill after 10 years
-enhanced level of funding for compulsive gambling treatment programs
-requirement for an annual analysis of "of the potential harm associated with these new games"
Shortly after issuing the veto, Christie released a press statement in which he said that the "bill represents an important policy decision for the residents of New Jersey, and a historic opportunity to continue the State's leadership as a premiere destination for tourism and entertainment."
In addition, included in his conditional veto was this line:
"With these goals in mind, I have concluded that now is the time for our State to move forward, again leading the way for the nation, by becoming one of the first States to permit Internet gaming."
The bill will now be sent back to New Jersey Congress for some re-working. It is expected to make its way back to Governor Christie's desk in as little as a couple of weeks.
--
The New Jersey online gaming bill will allow Atlantic City casinos to offer online poker and online casino games to residents of the state.
Pokerstars has already announced its intentions to purchase the Atlantic Club Casino Hotel in New Jersey in order to gain a foothold into the New Jersey online gaming market.
Source: NJ.gov -
Governor Christie Acts to Ensure Careful, Transparent Implementation of Internet Gaming
--
Filed Under:
Poker Legal Issues